News
What To Look For When Buying A Baby Float
by Tony on Aug 07, 2023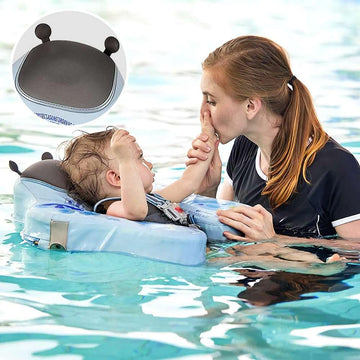 What to Look for When Buying a Baby Float
When shopping for a baby float, there are a few things to keep in mind—including what it's made of and how much it costs. But perhaps even more importantly, you'll need to remember the three S's: sun protection, safety and size.
Sun protection. Most pediatricians agree that babies should be kept out of direct sunlight until they're at least 6 months old. But even after those first 6 months—and lathered up with your favorite sunscreen for babies—baby's skin is still extremely delicate. That's why you may want to invest in a baby float with canopy, which is specifically designed for extra sun protection. (But don't forget the baby sun hat when you're headed to the pool too!)
Safety. When it comes to baby floats, there's one question people are always asking: Is a baby neck float safe? That's an important question (read on for more about that!), but you should of course consider safety when buying any kind of baby float. So what makes a baby pool float safe? Features like seat straps, safety valves and designs that prevent and act against leakages. All these things will keep baby upright, should an accident happen. And they can happen—which is why you must always supervise your child when they're in a baby float. Make sure you're within arm's reach of the baby pool float. That way, you can help prevent any spills.
Size. Baby floats come in all sizes because they're made for babies of all ages. But here's something to keep in mind: Some baby floats are designed to actually grow with baby. This type of baby float expands as your child gets bigger, so you don't have to purchase a new float in the future. They also come with added features for the more experienced swimmer, like a handle for the toddler who's ready to do some kicking.
Best Baby Floats
The best baby float isn't just safe for baby, it's cute too! Some of these baby floats are designed to look like kids' toys, while others look like miniature versions of our favorite adult floats. Scroll to see some of our favorite baby pool floats.