The World's NO.1 Baby Float
HECCEI MAMBOBABY FLOAT
Welcome to HECCEI, a trusted destination for safe and high-quality baby swimming products. As one of the largest authorized distributors of Mambobaby, we specialize in the renowned Mambobaby Float, crafted with care for your little ones aged 0-6 years. Join us at HECCEI, where we create joyful and safe swimming memories for your little ones.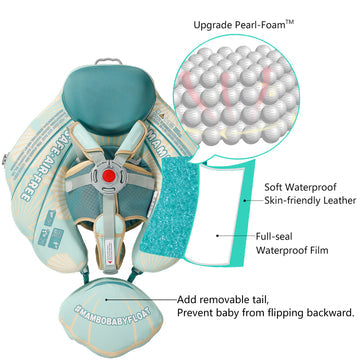 Our Selections
PearlFoam™ material

Our unique PearlFoam™ material is for the next generation of water buoyancy swim assist aids with waterproof high-quality skin.

360° FULL PROTECTION

Add removable tail, Prevent baby from flipping backward. Upgraded safety buckle, The Upgraded safety buckle provides 5 support points

Full-seal Waterproof Film

Waterproof leather baby Float! high-efficiency waterproof, quick-drying, will never breed bacteria!
THE WORLD BEST BABY POOL FLOAT
You can take this to the beach and pool. Also, a great idea to use in a bathtub to get your baby comfortable and confident in the water. This float introduces babies and infants to the water in a safe and fun way. infants float on their backs and enjoy the feeling of the water and their surroundings. Older babies can be on their tummies so they are able to interact and watch all of the fun. The float allows babies to kick and paddle so they're getting to know important swimming skills. Suitable for babies up from 3 months – 4 years old.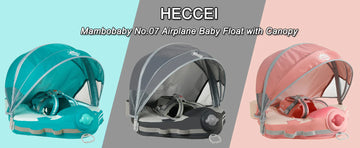 Follow us on social media