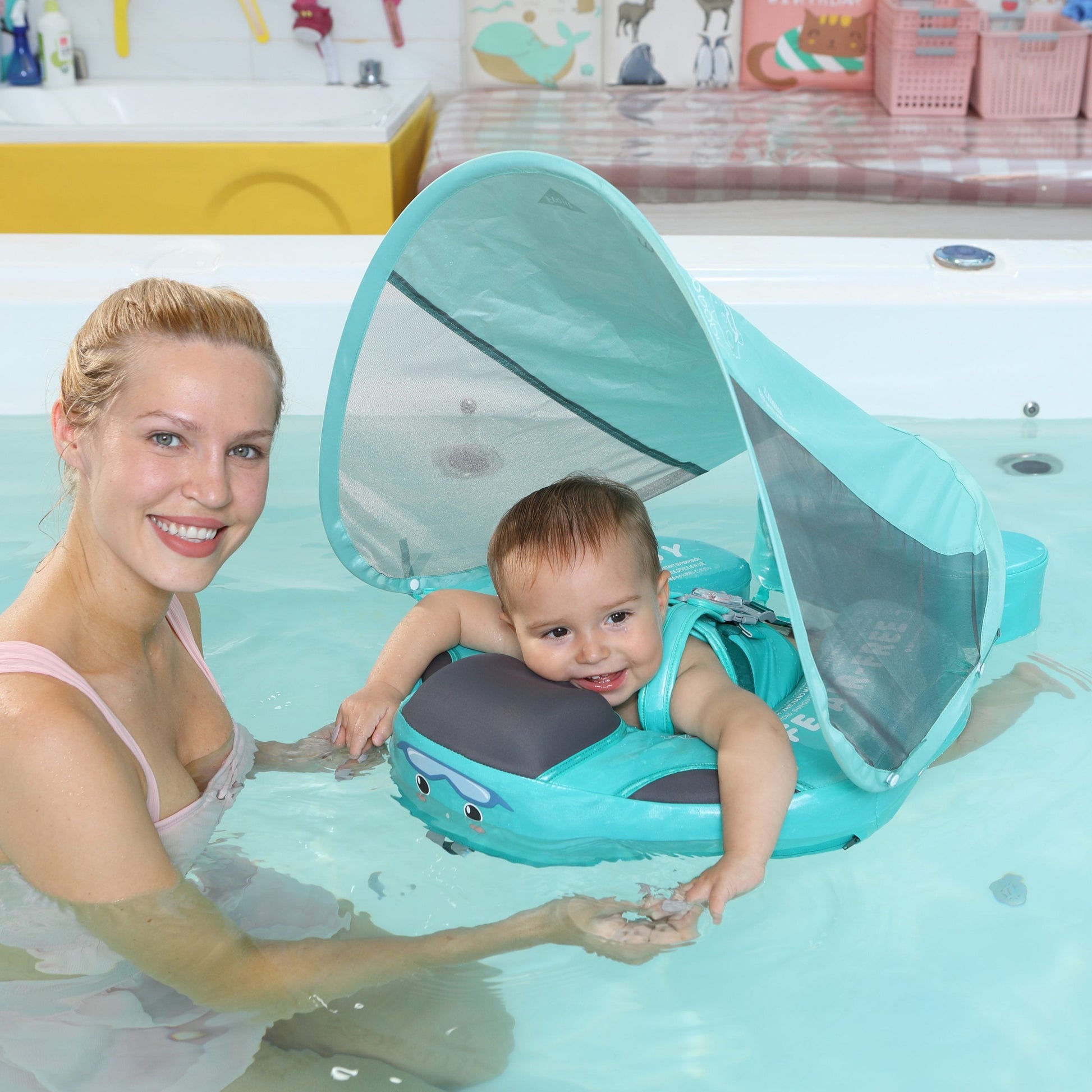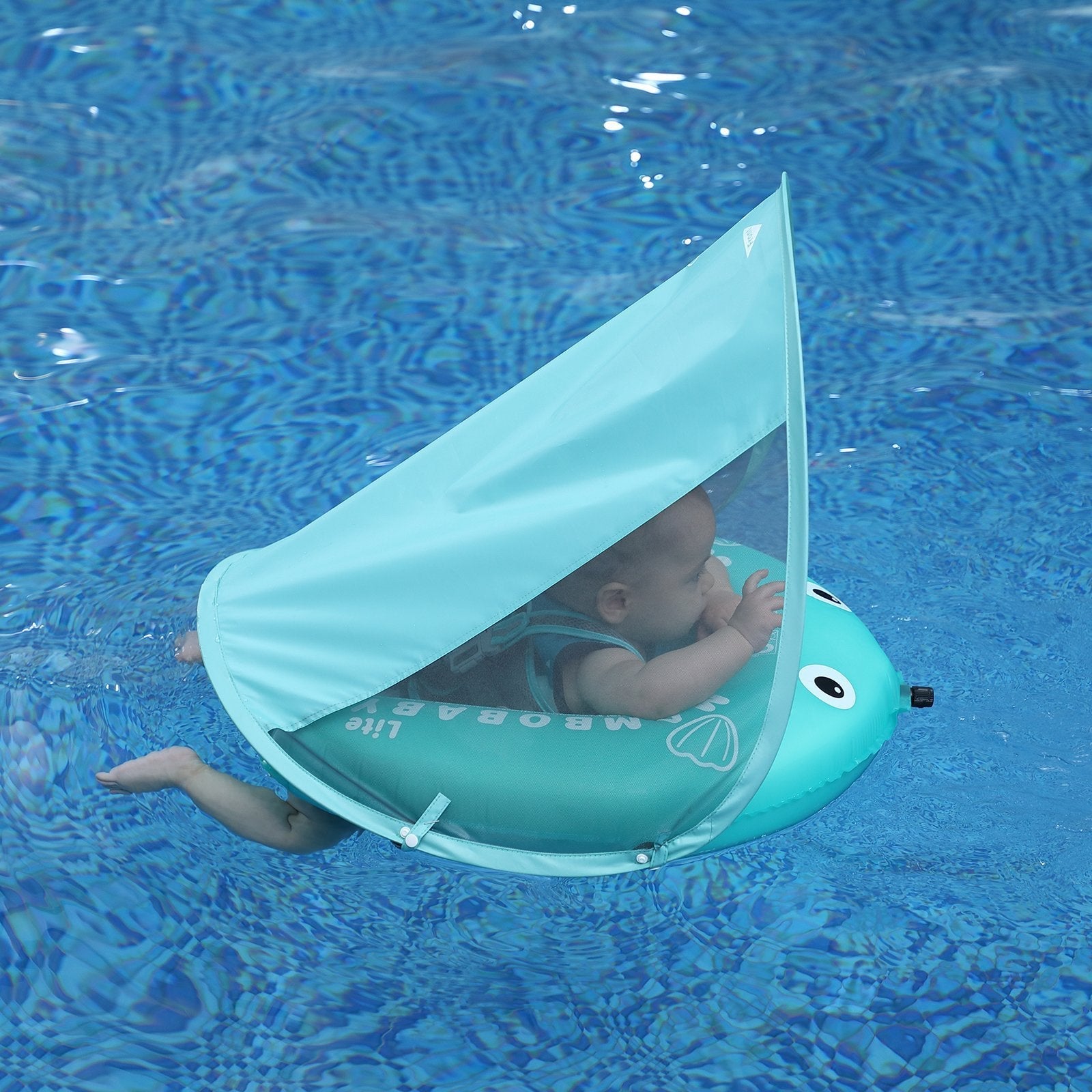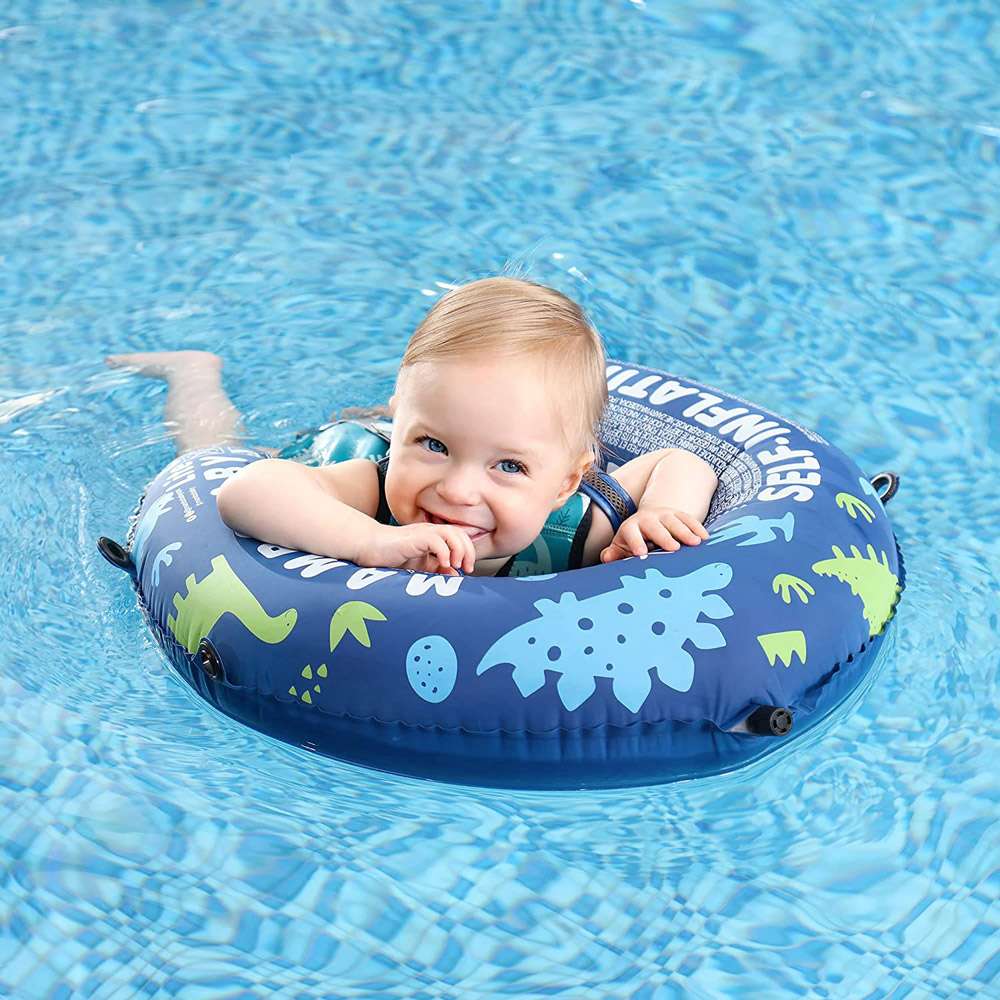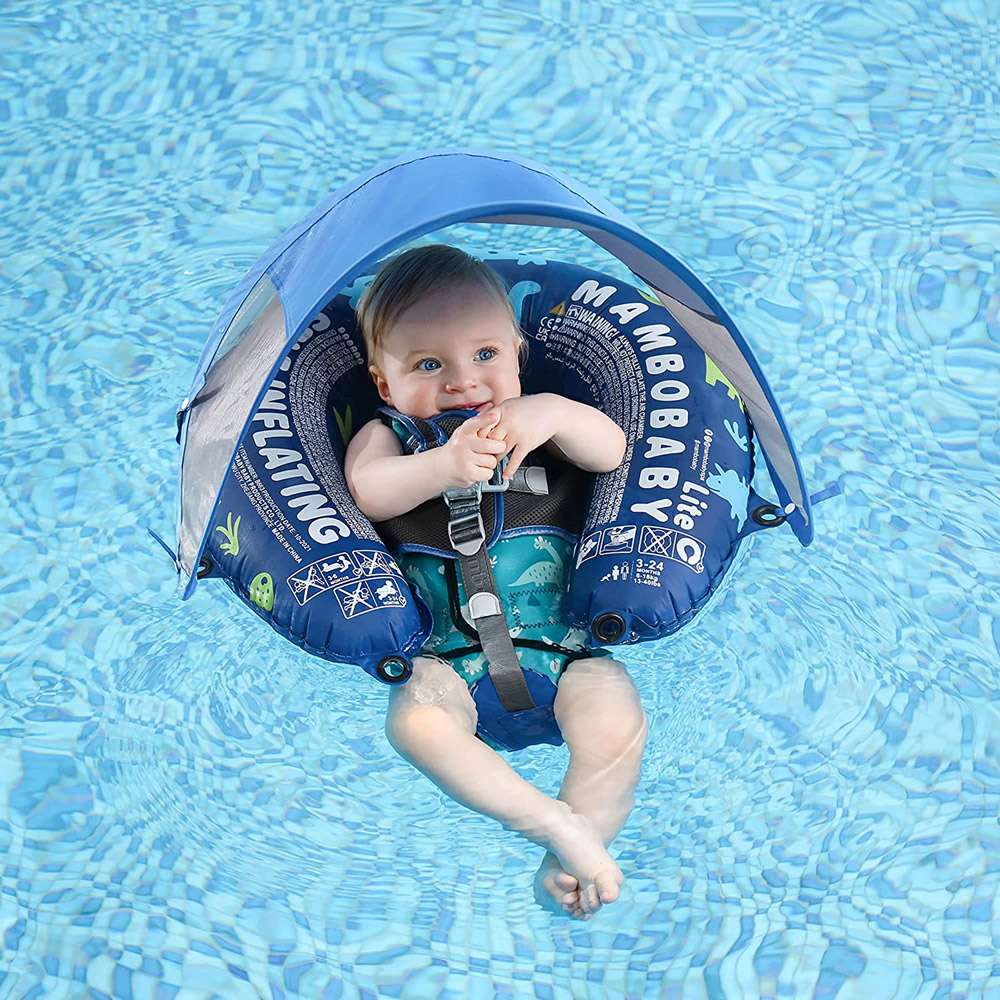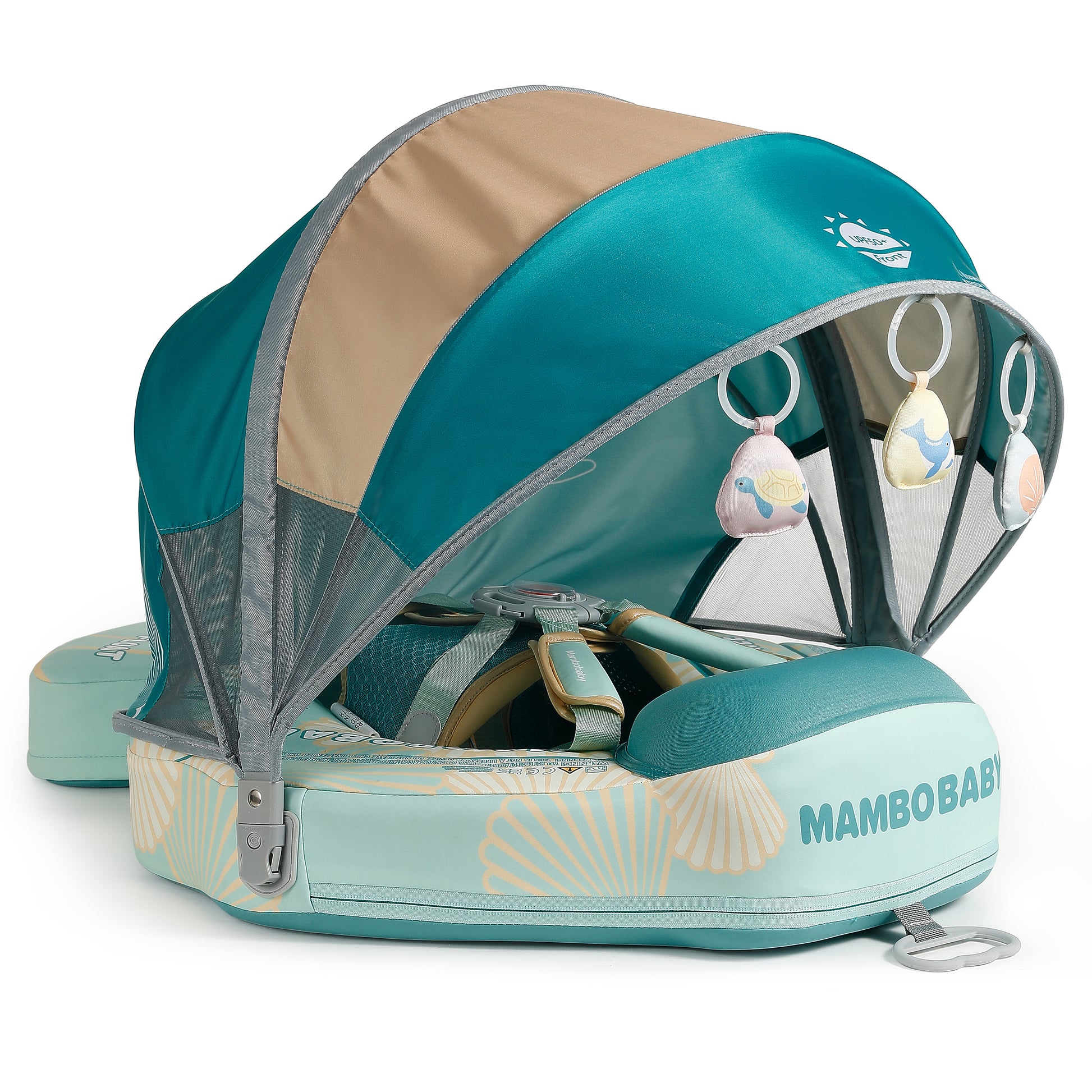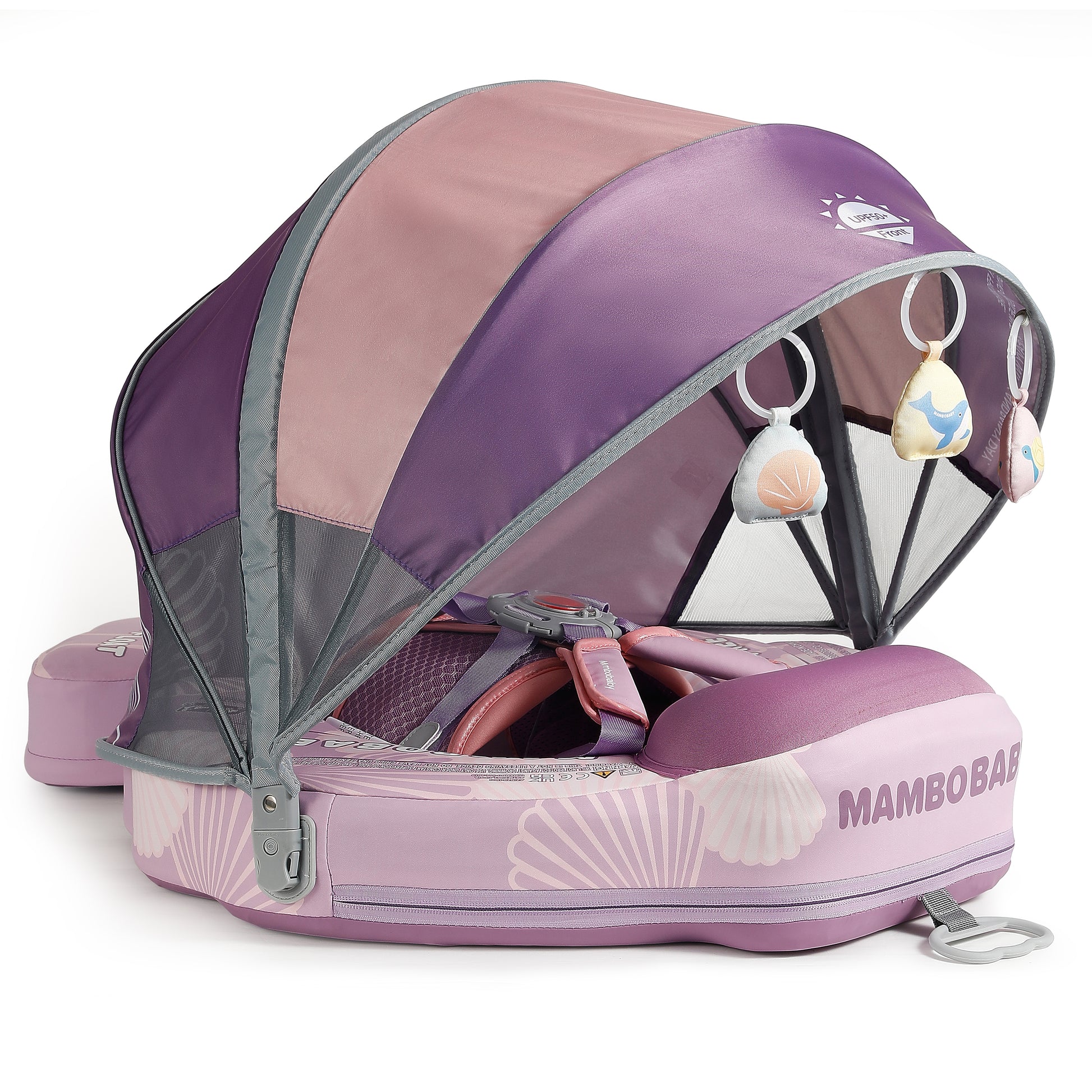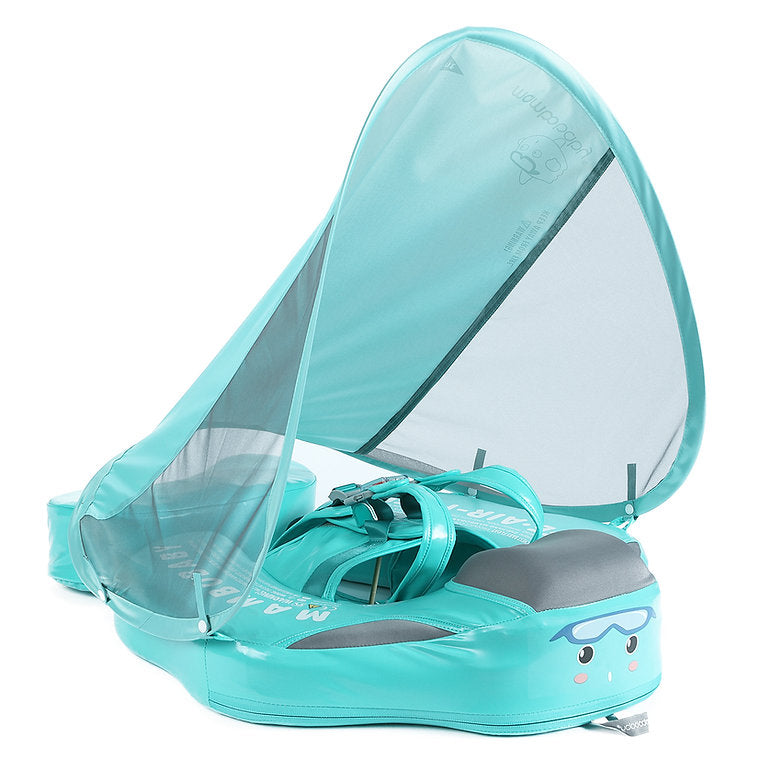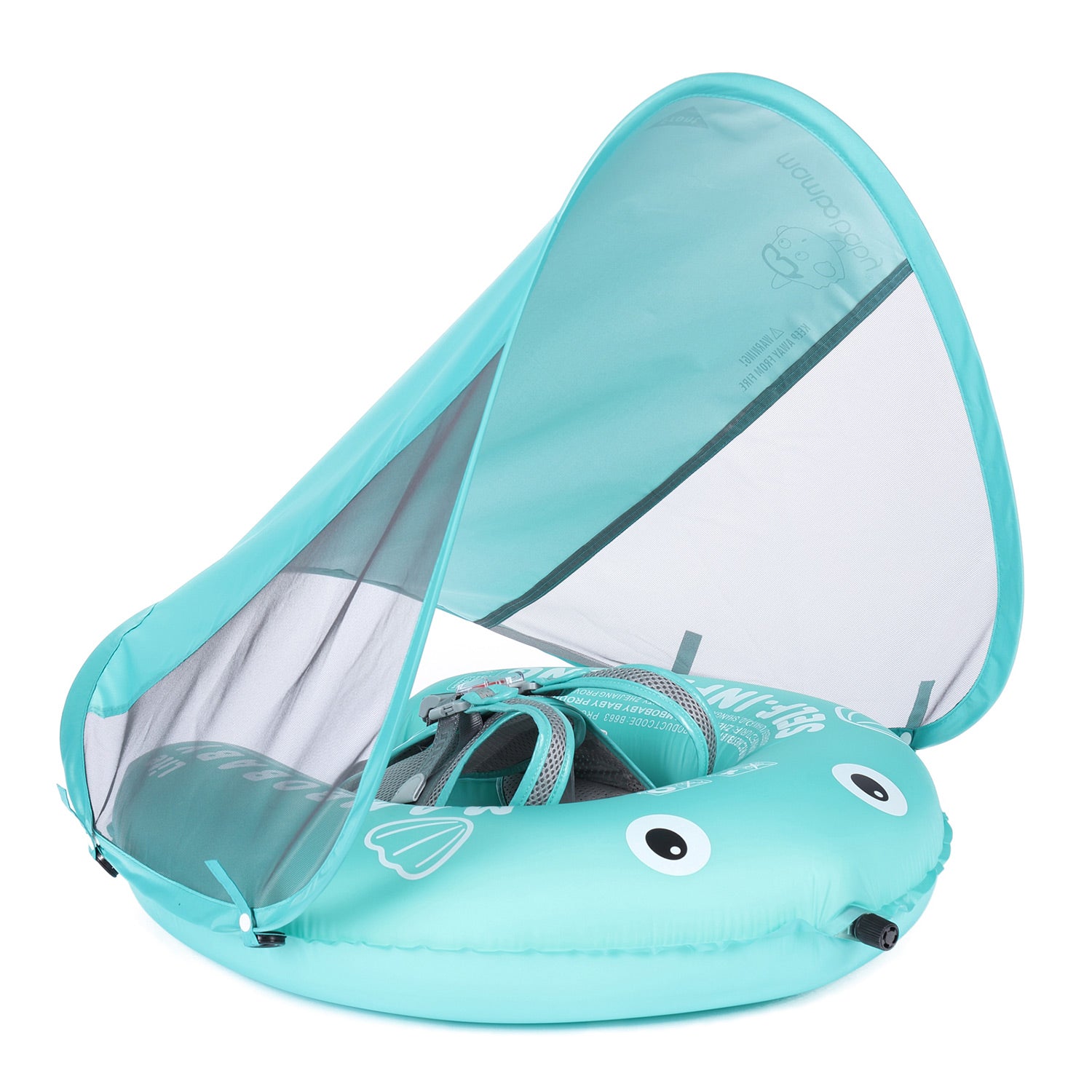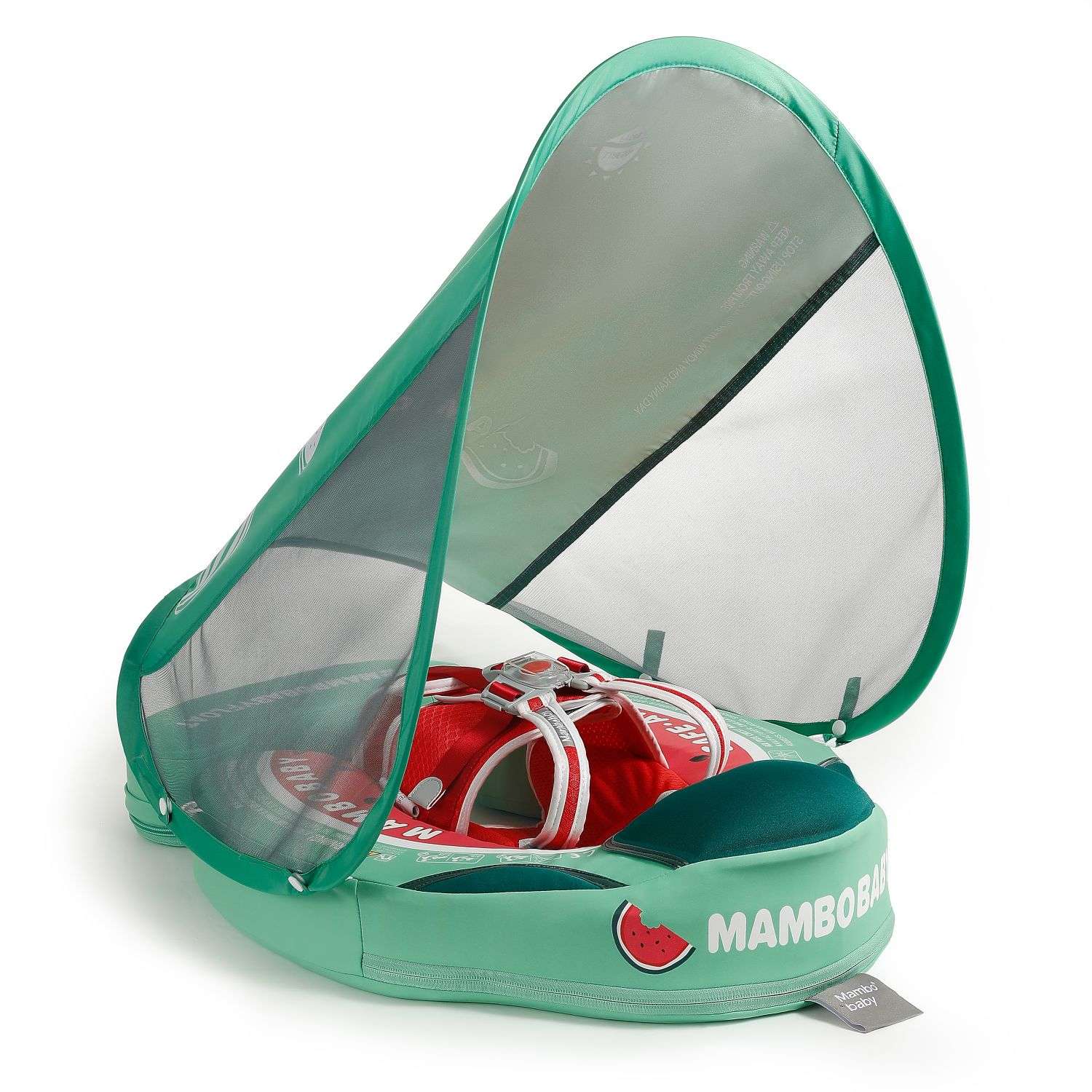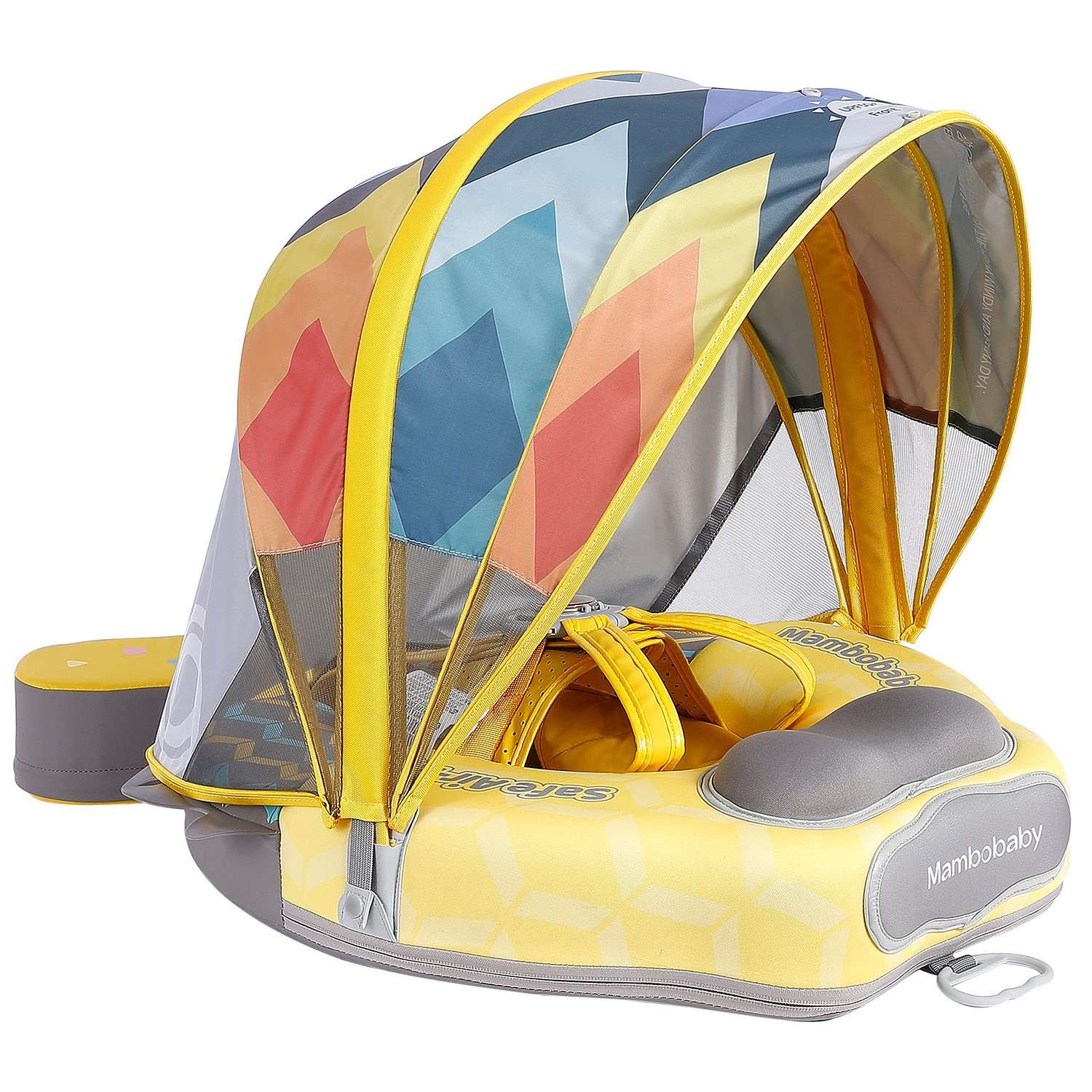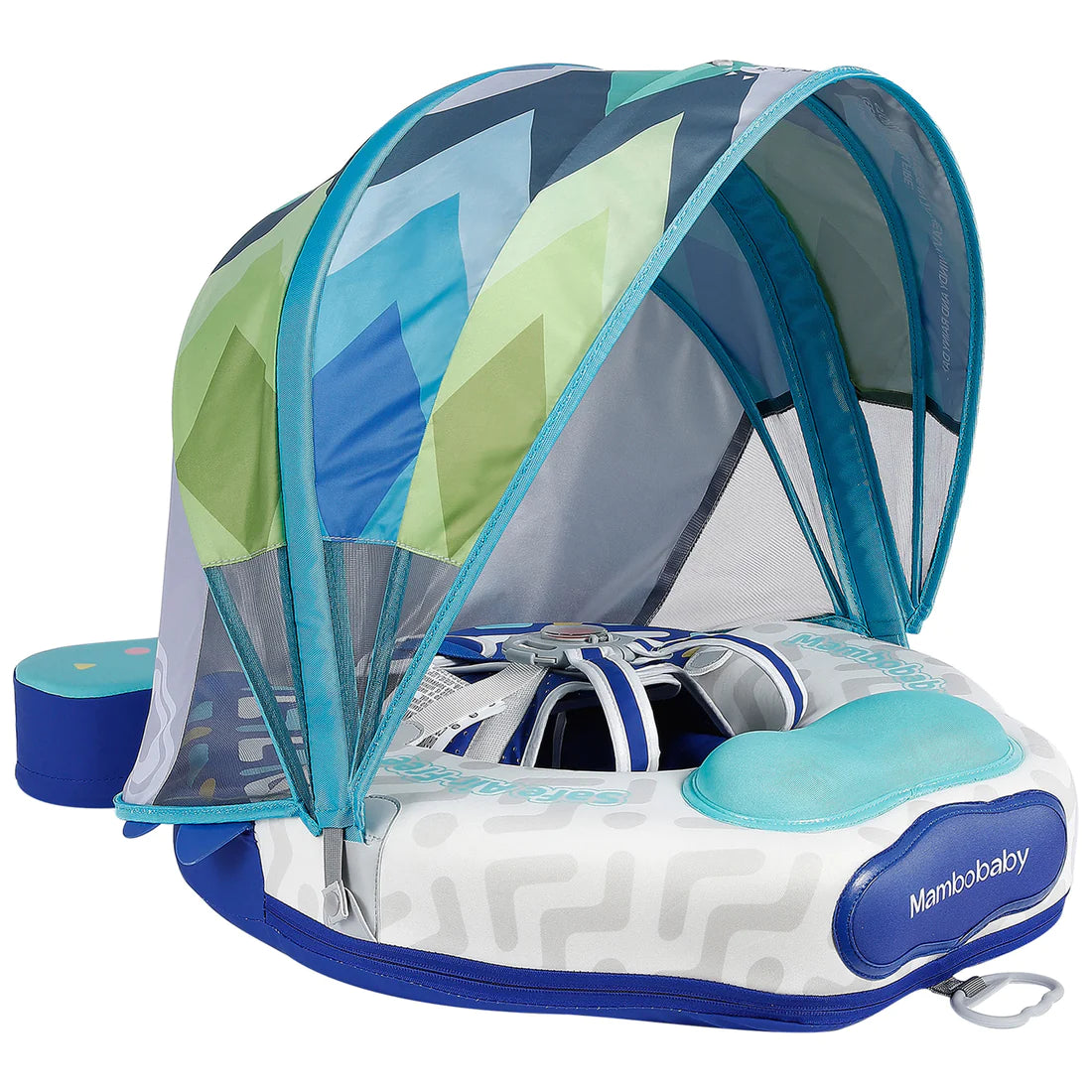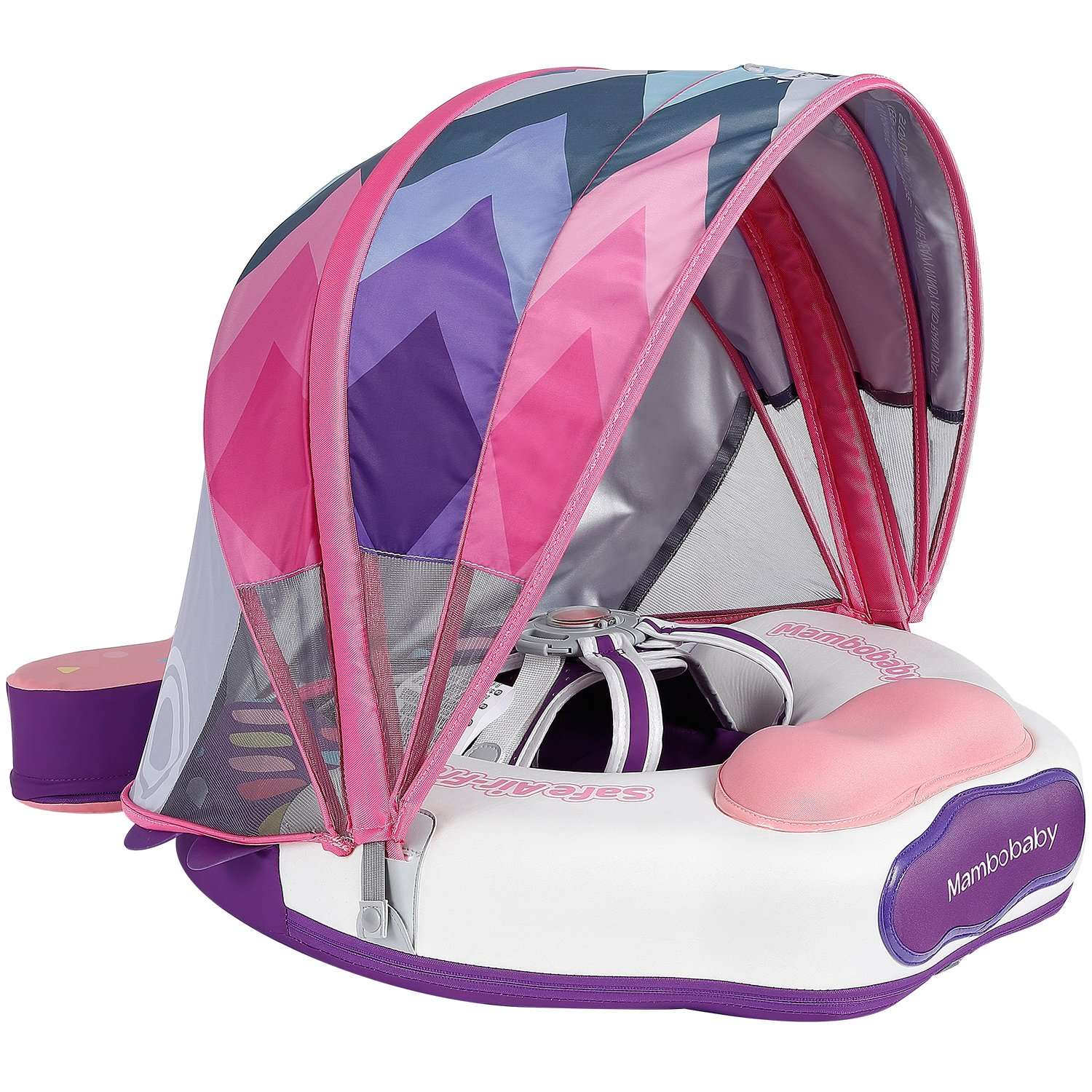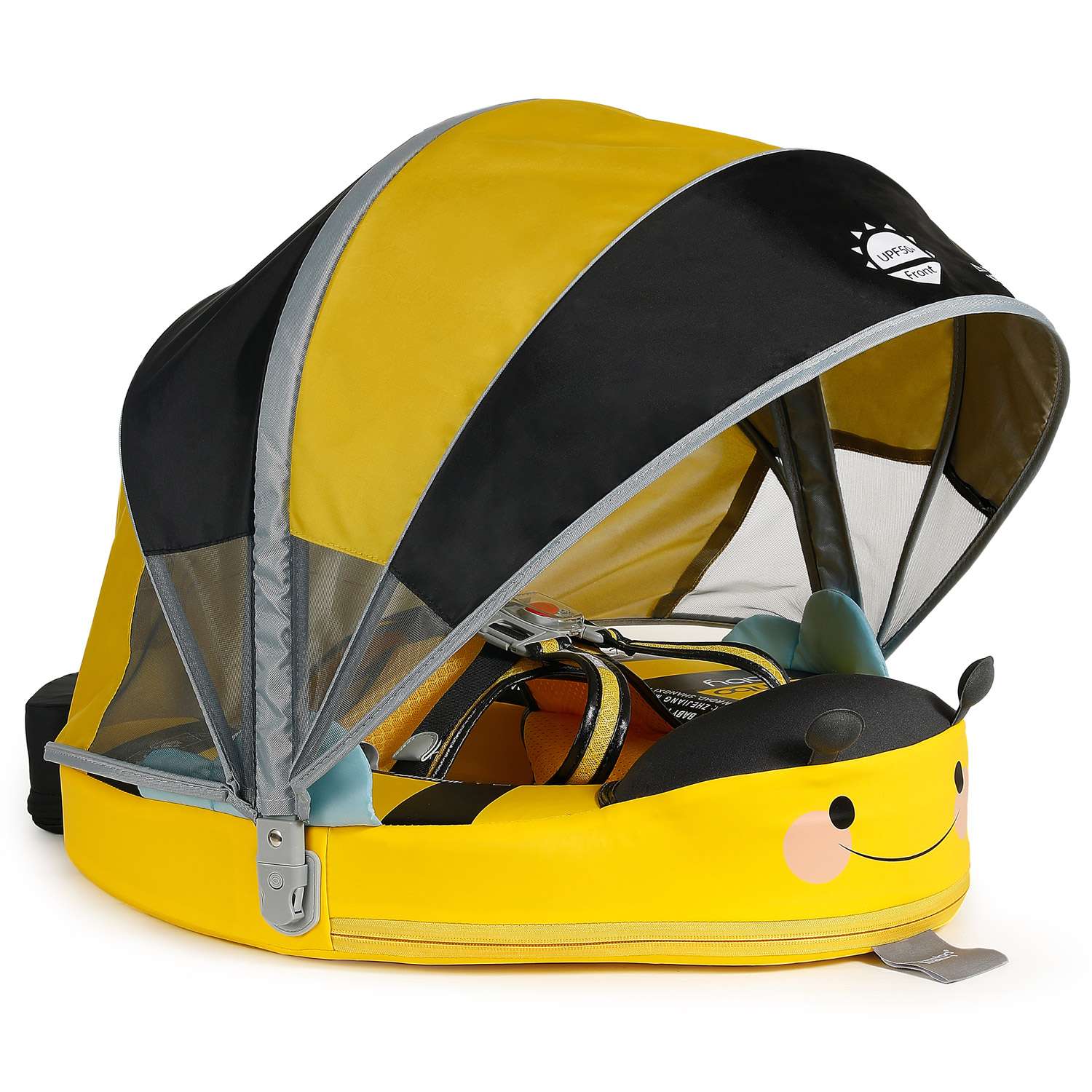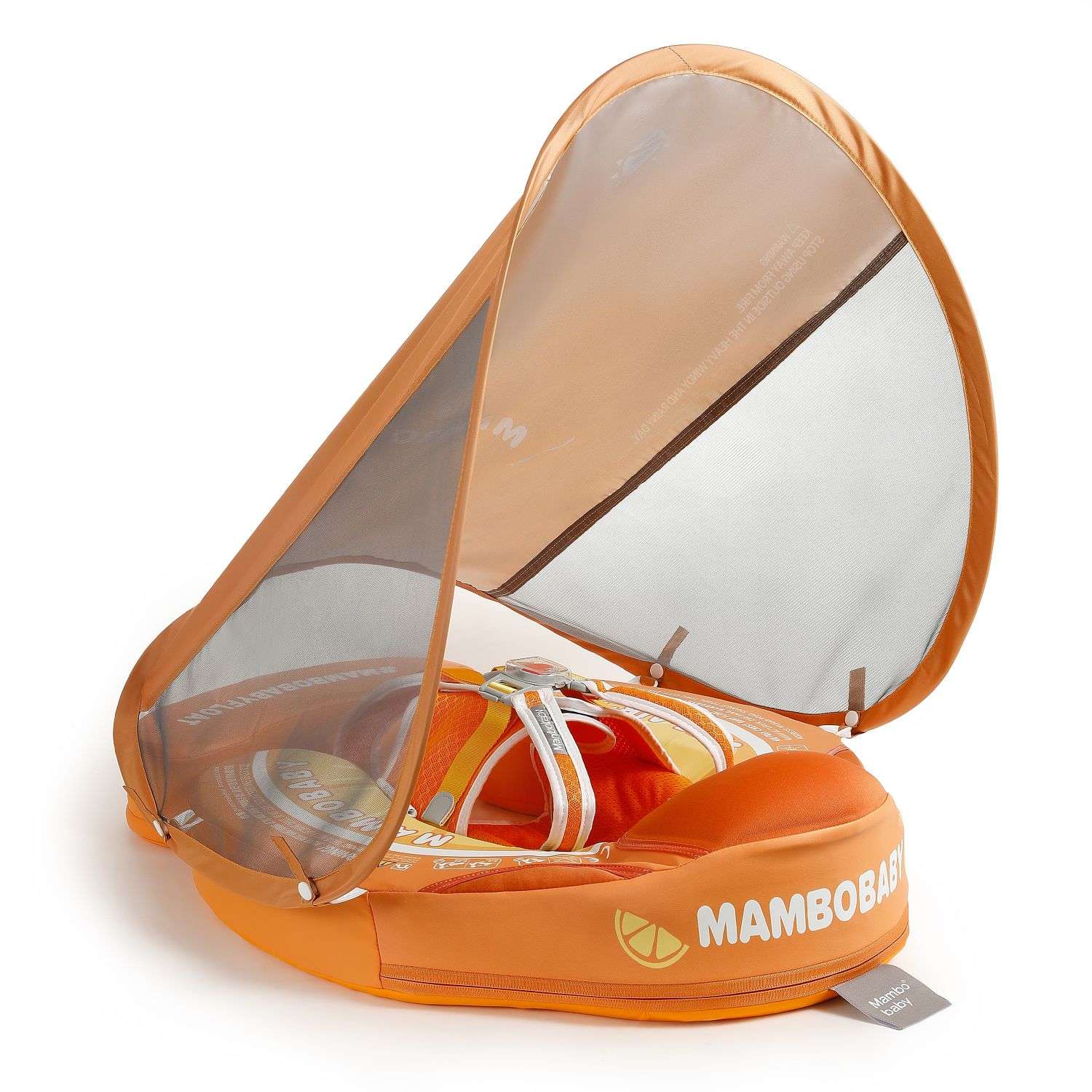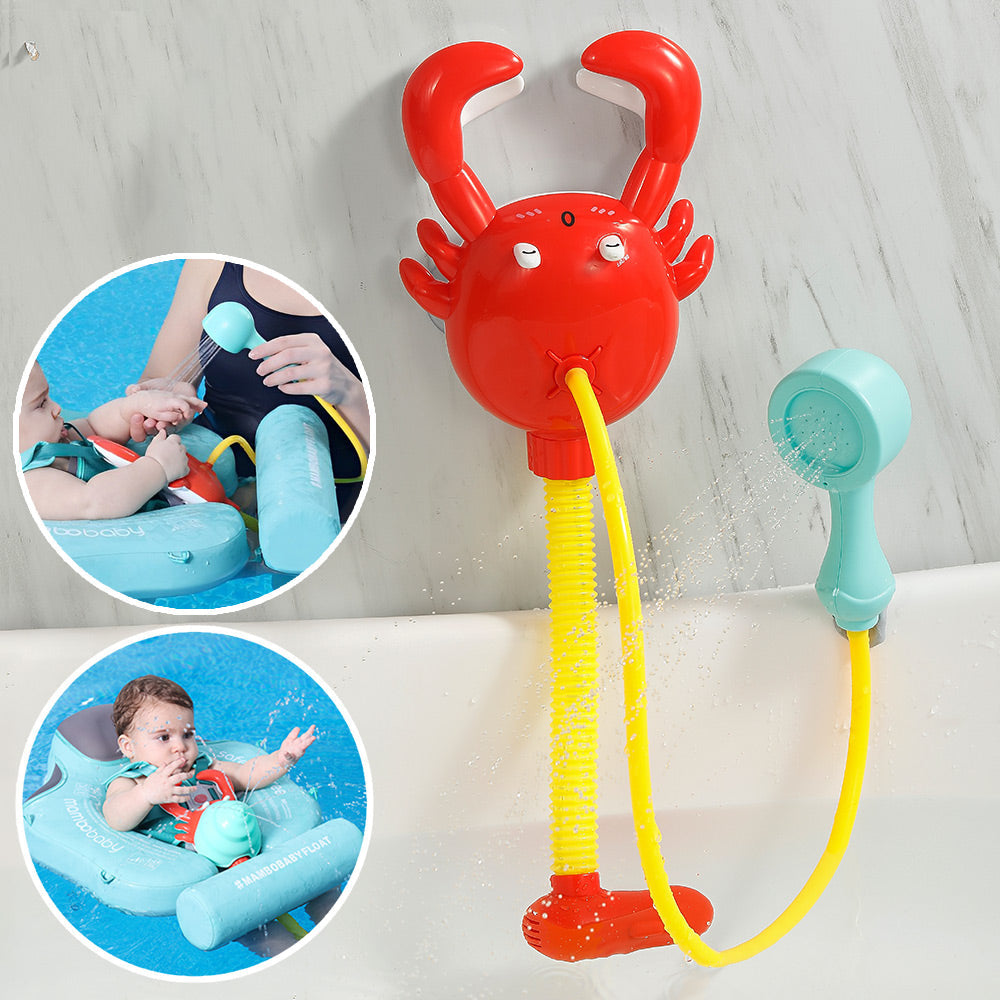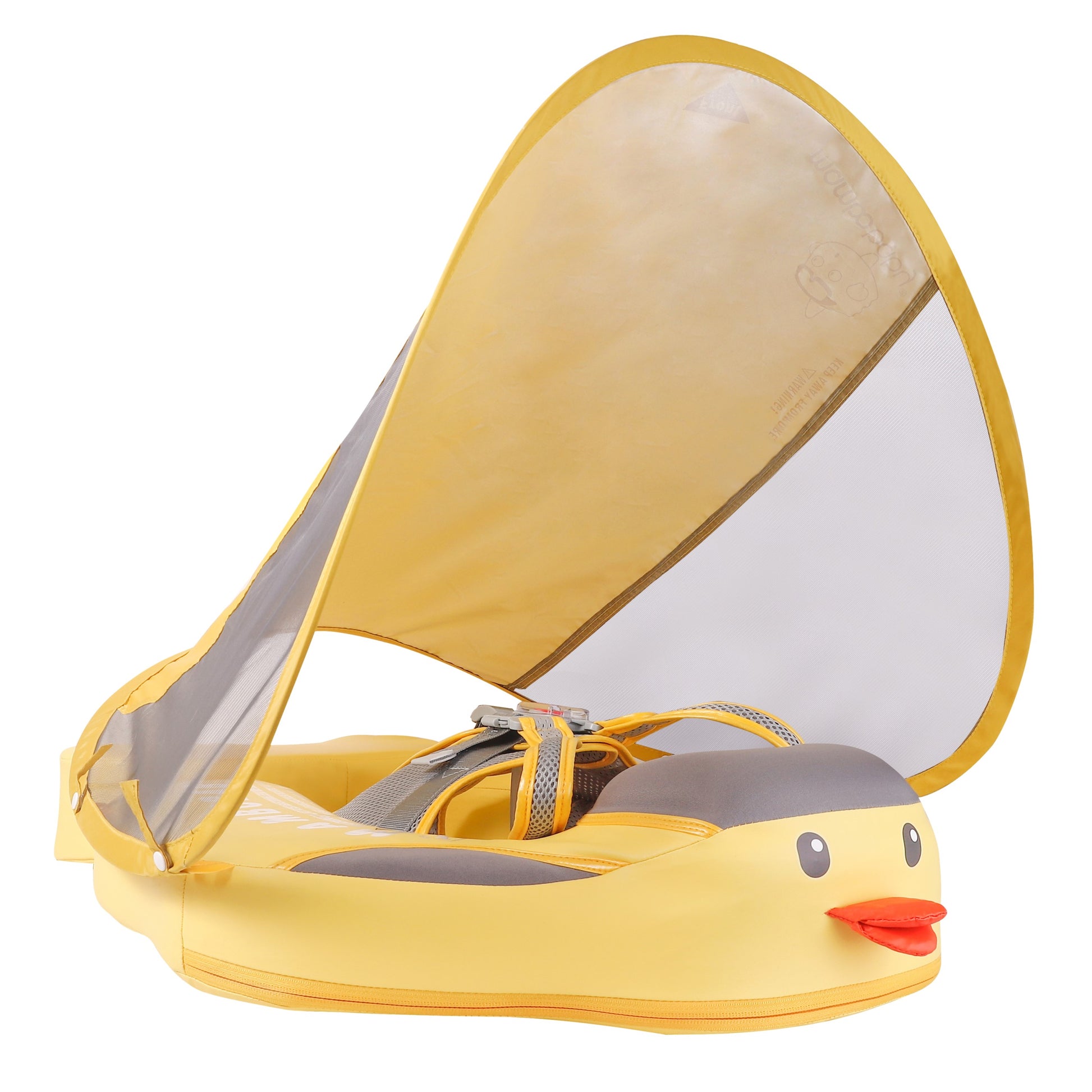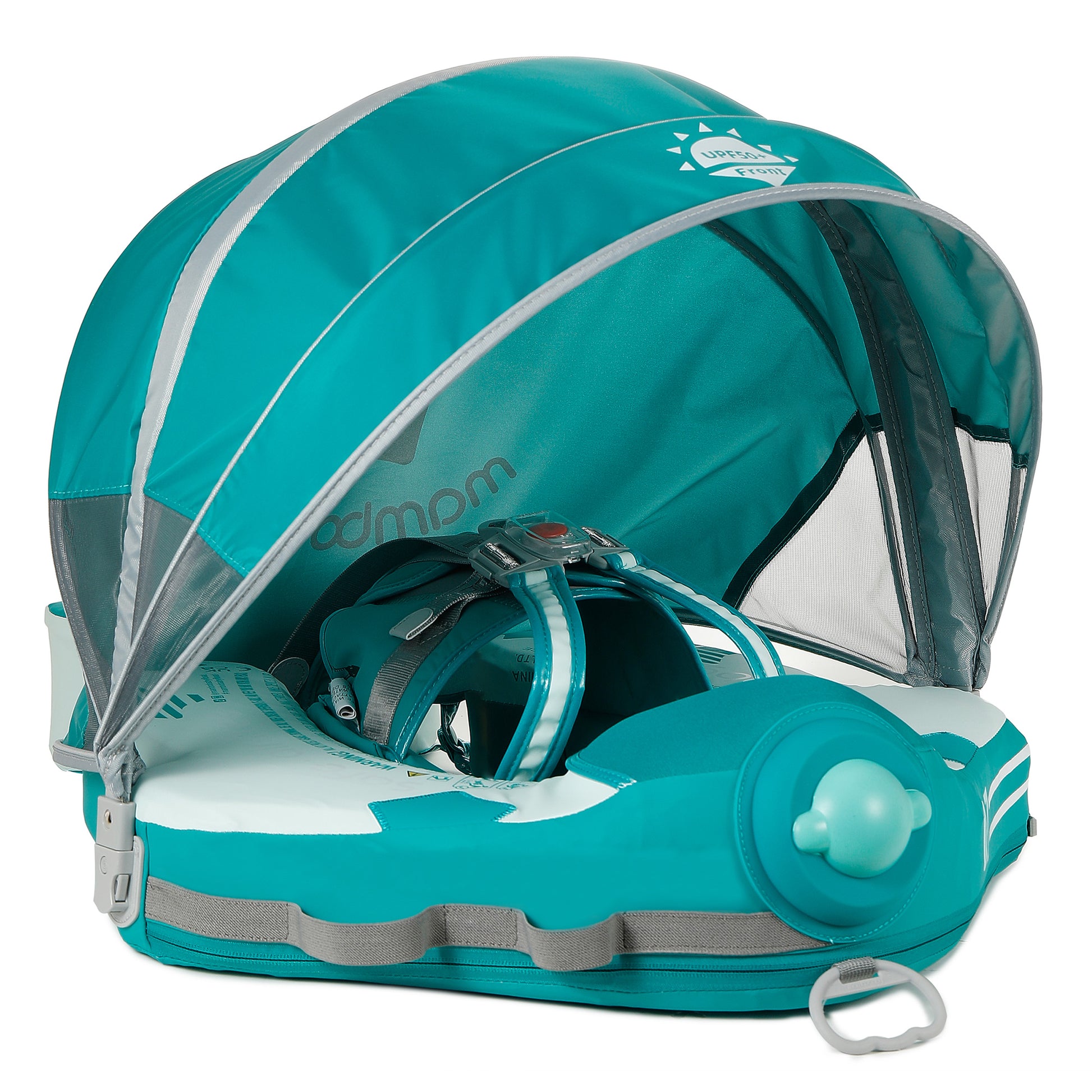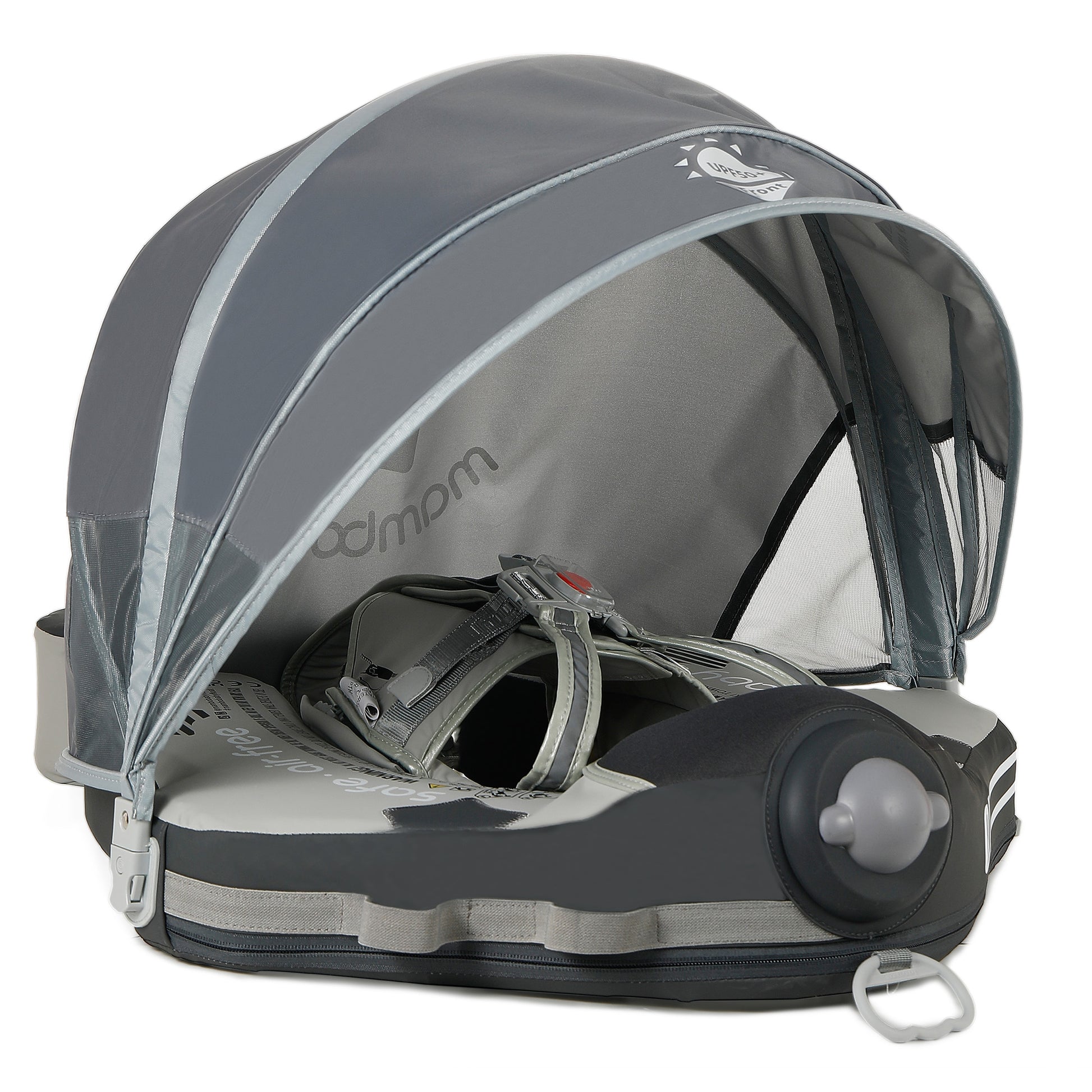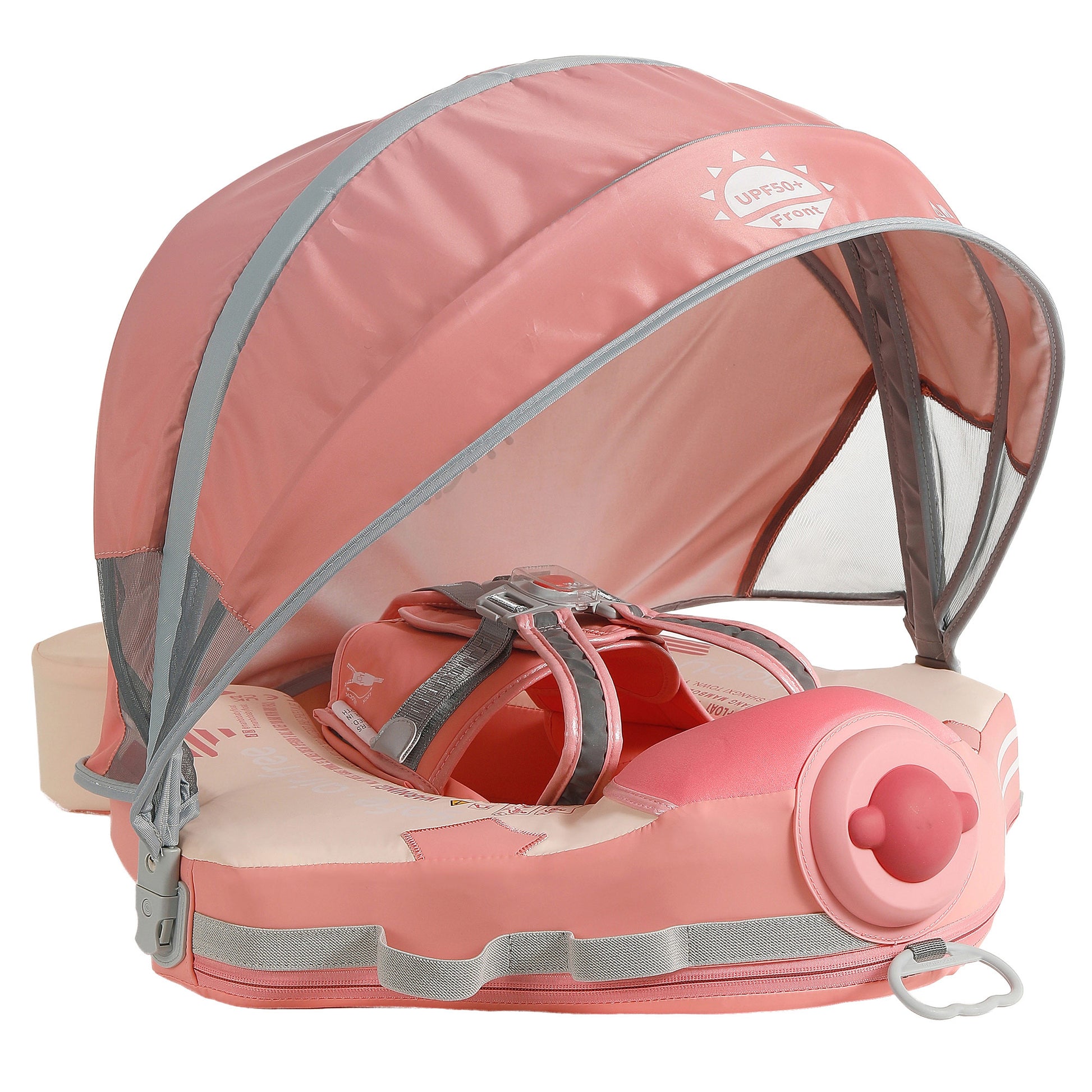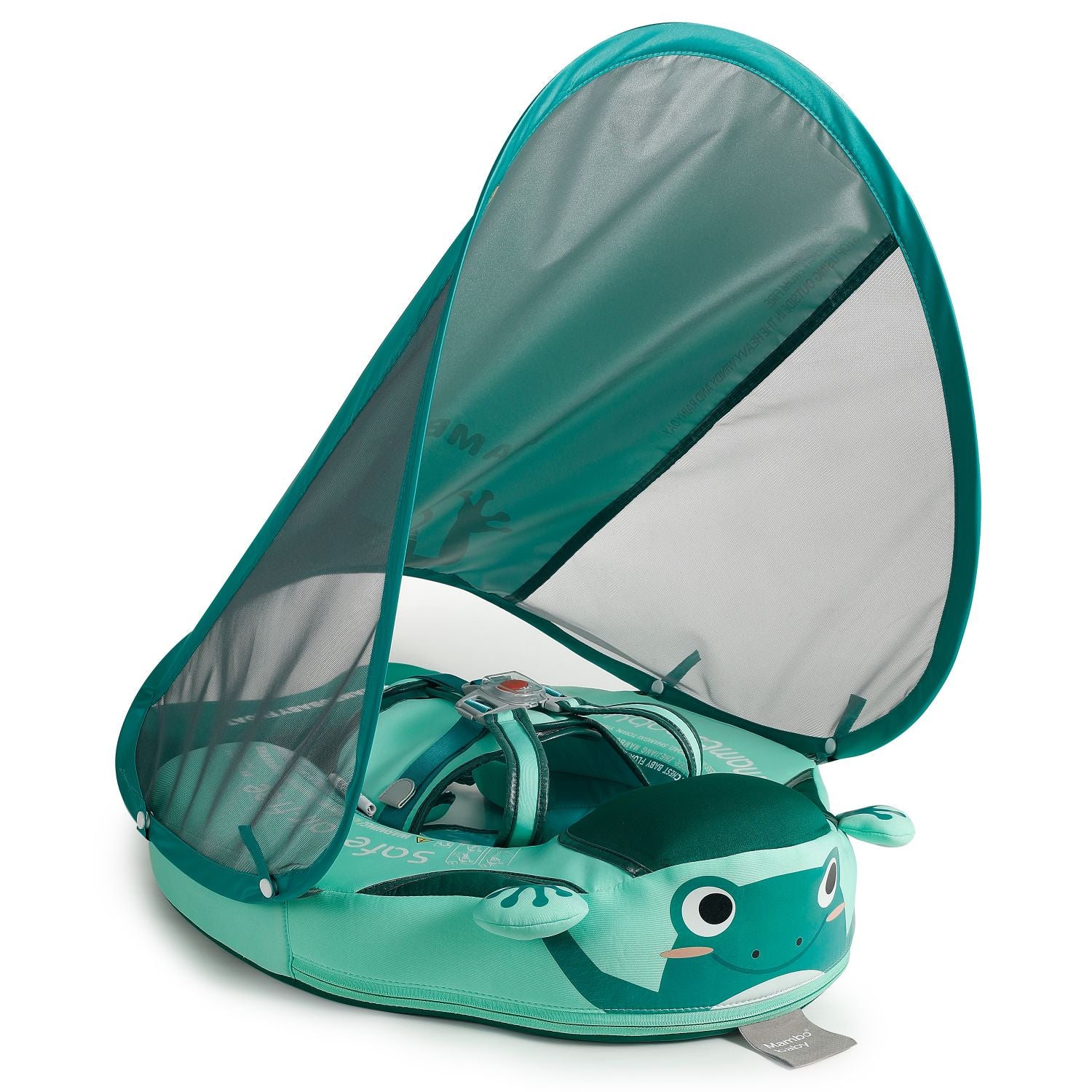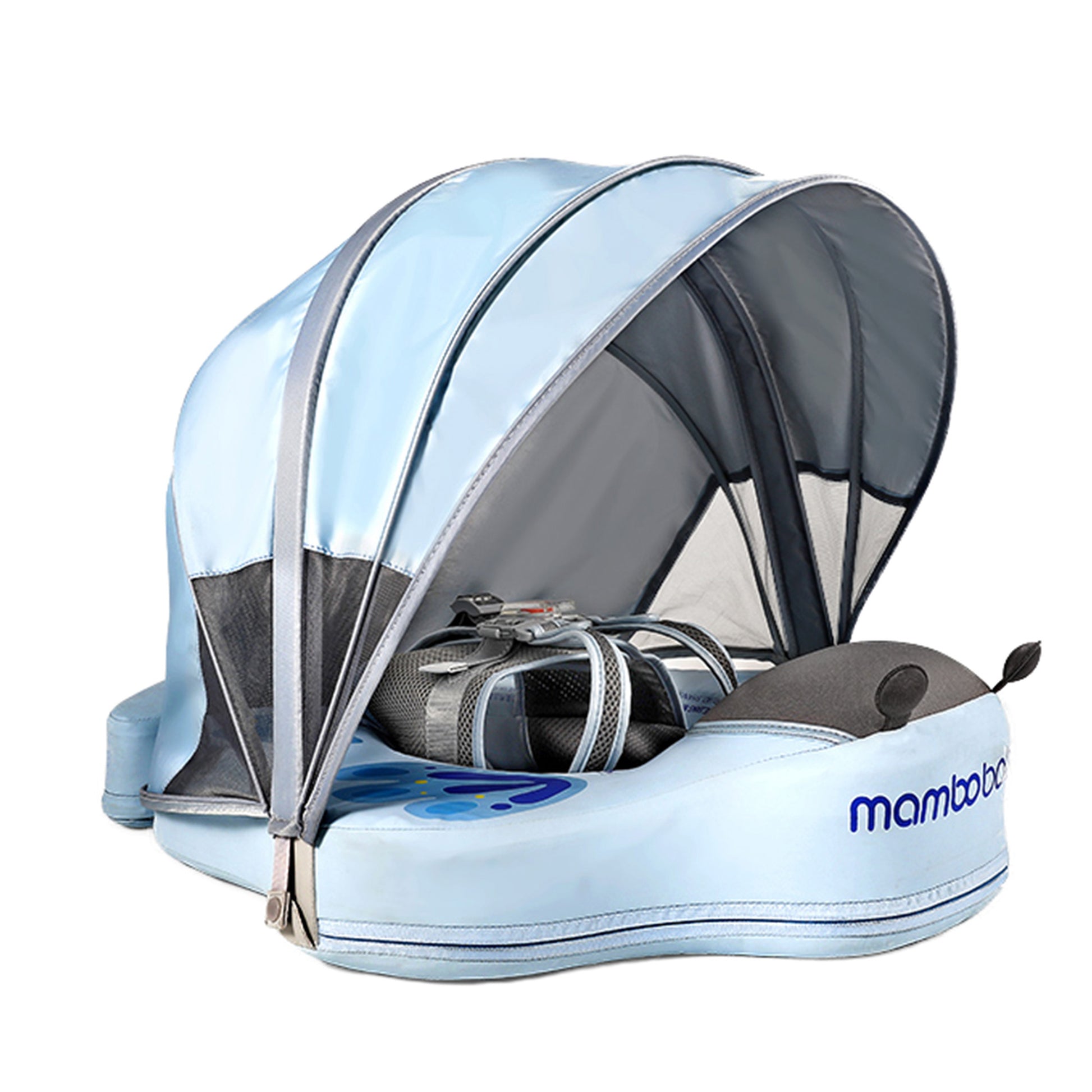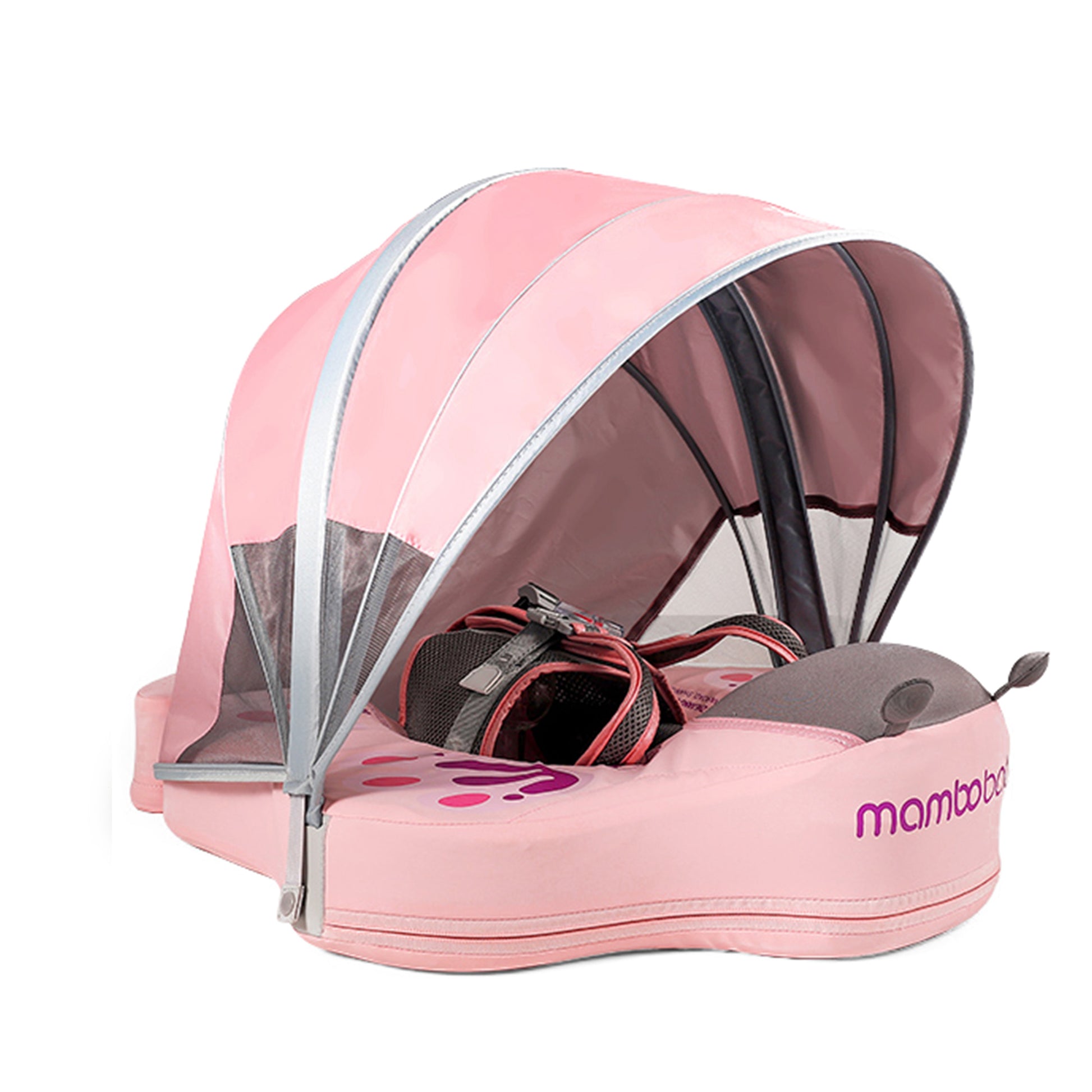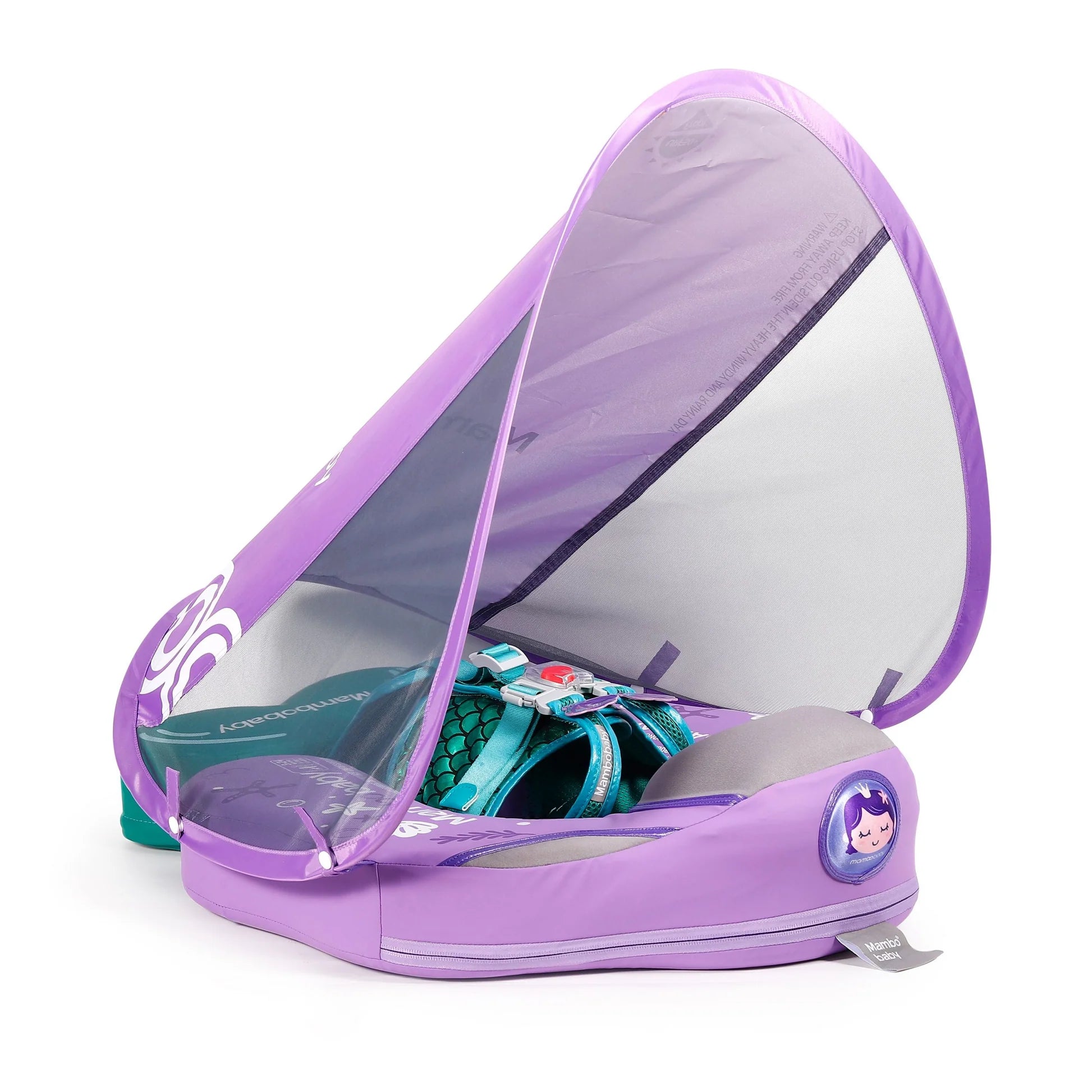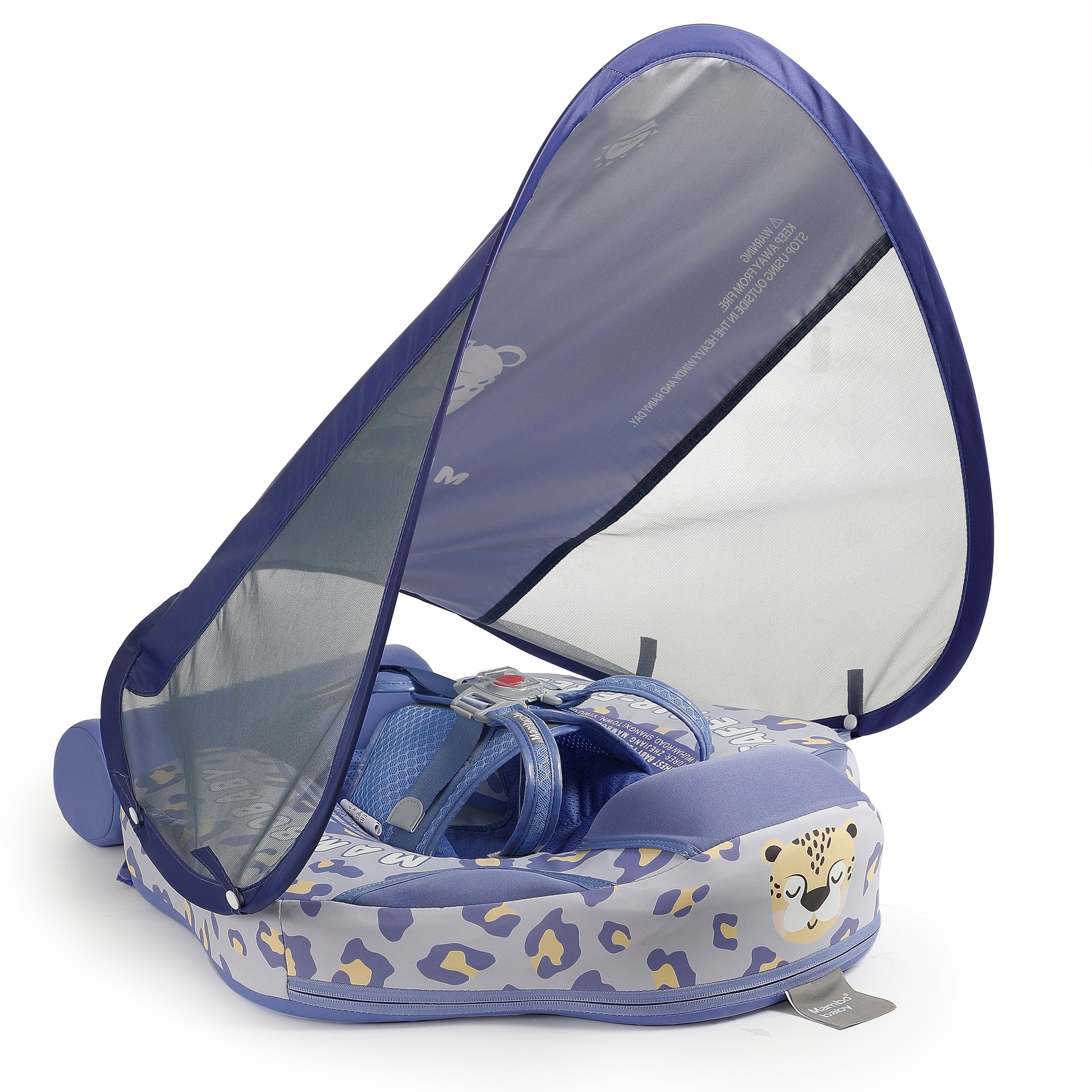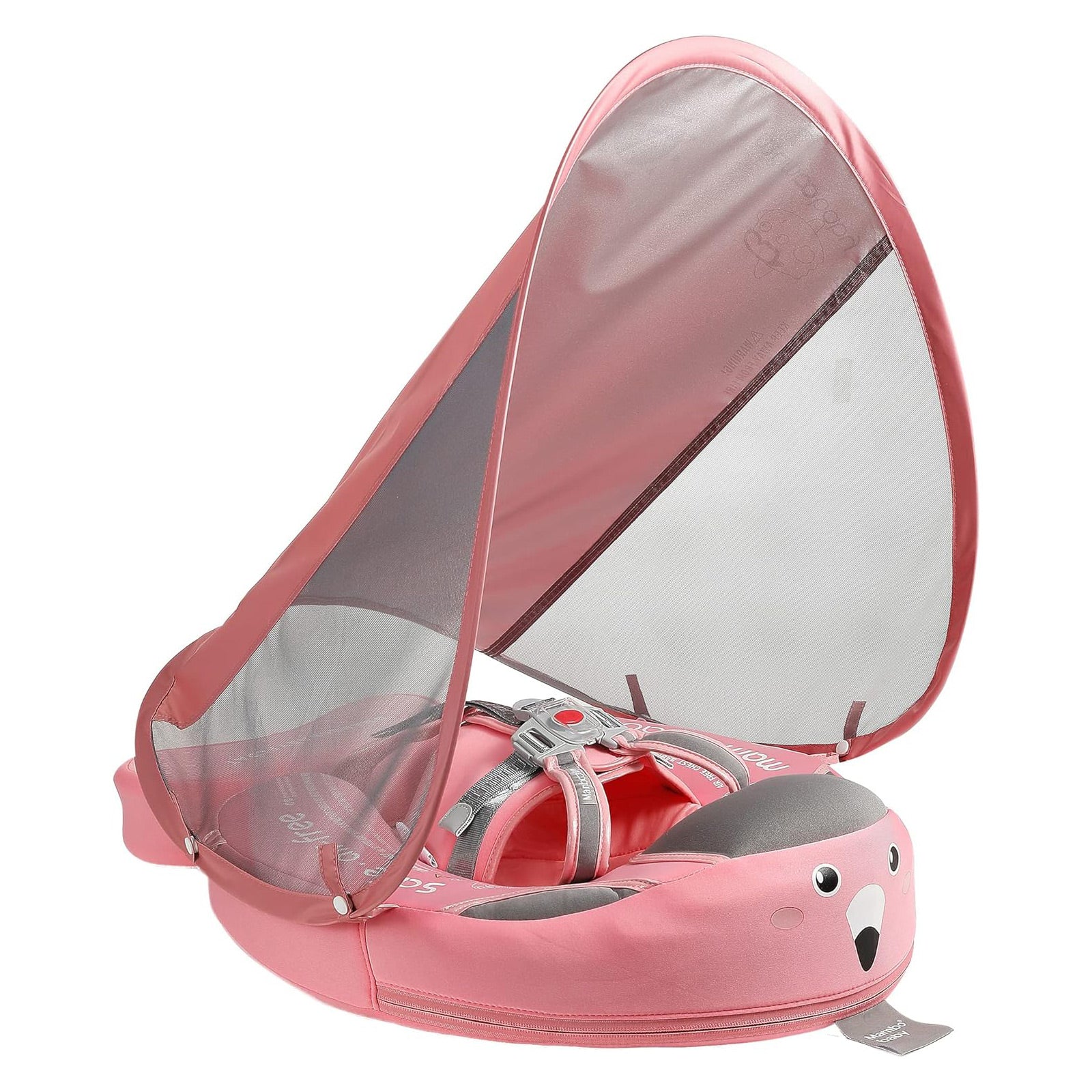 Sale price
$94.95 USD
Regular price
$99.95 USD
Estimated Delivery:Dec 08 - Dec 12

Free Shipping On all orders
Product description
Shipping & Return
Customer reviews
The Mambobaby Float with Canopy is better than ever, this latest and greatest infant swimming training device features improved safety harnesses, better anti-flip properties, and refinement to the overall design.

Mambobaby also added detachable stabilizers – add a tail to some versions to further effectively prevent backflip. This air-free swim float for infants and babies now comes with a 50+ UV-proof canopy to protect your baby's sensitive skin from harsh sun rays while they're blissfully floating about. It is perfect for babies and toddlers to begin safely experiencing the water with mom or dad.

Each Mambobaby float product is designed to teach your baby and toddlers how to swim and help them gain confidence in the water safely.
Mambobaby floats are non-inflatable, so you don't need to worry about punctures or inflating when its tie to let your little ones go for a splash in the water.
ALL Mambobaby float meets  US CPC Approval, AS/NZS Flotation Aids Approval, and CE Approval.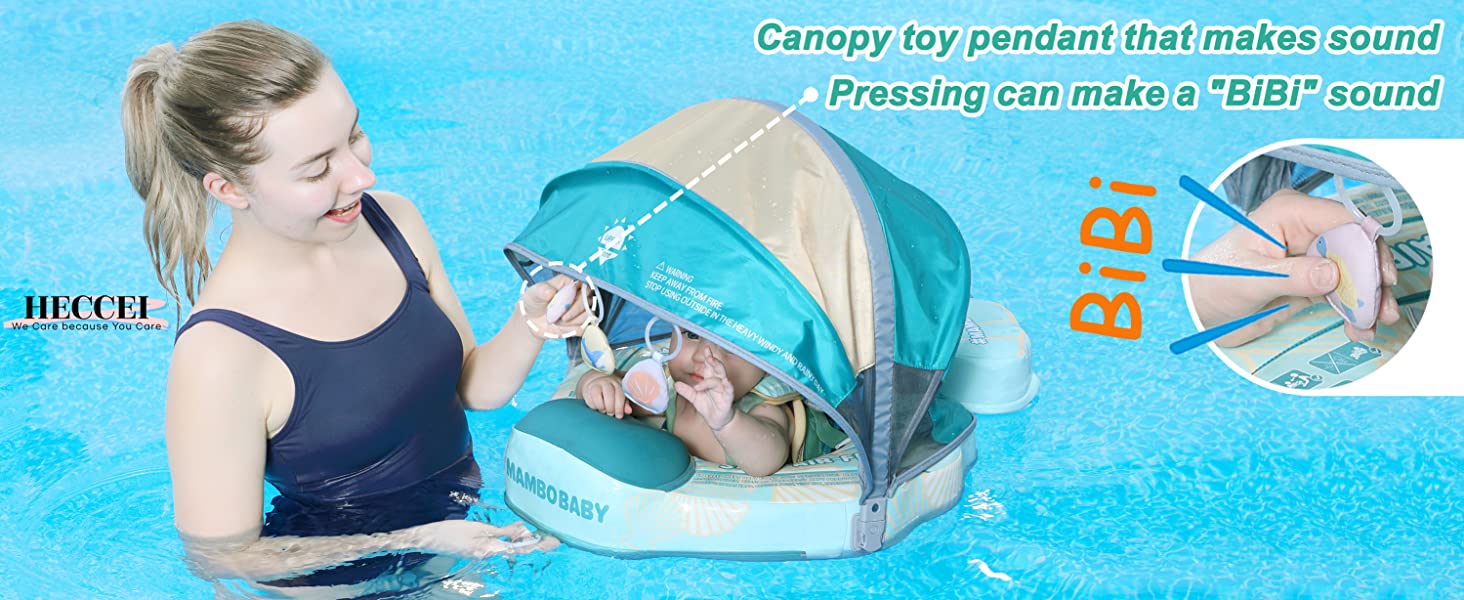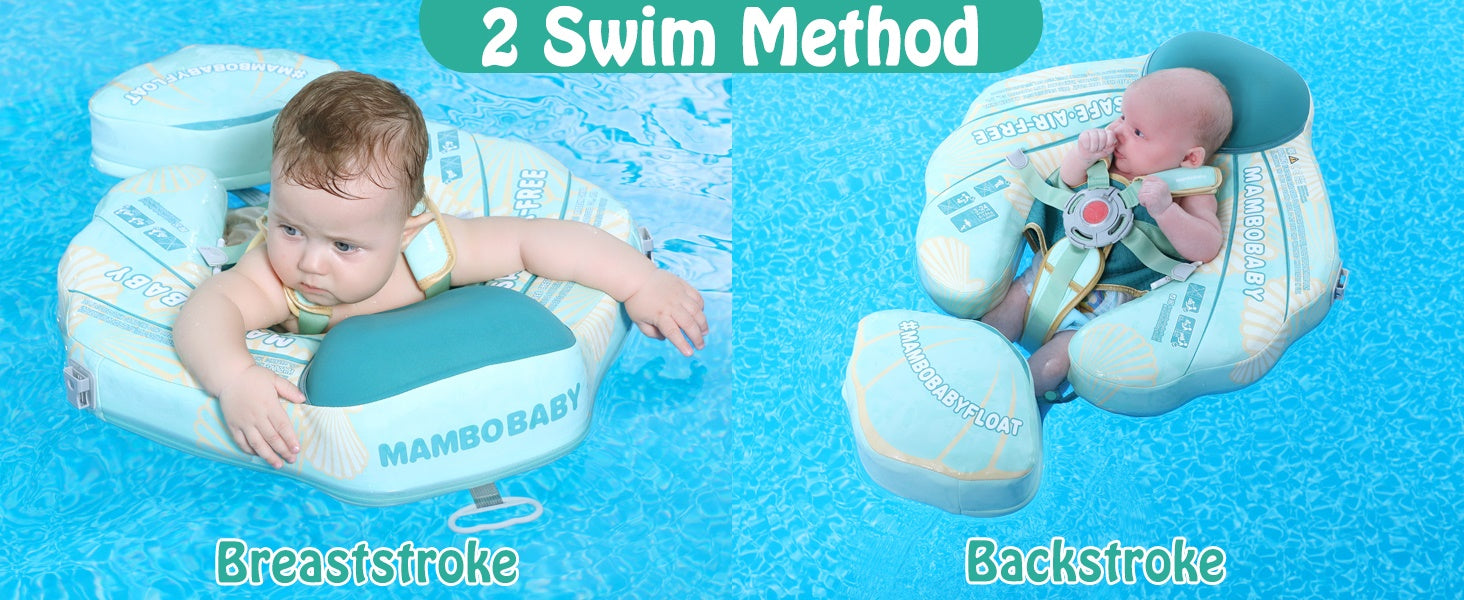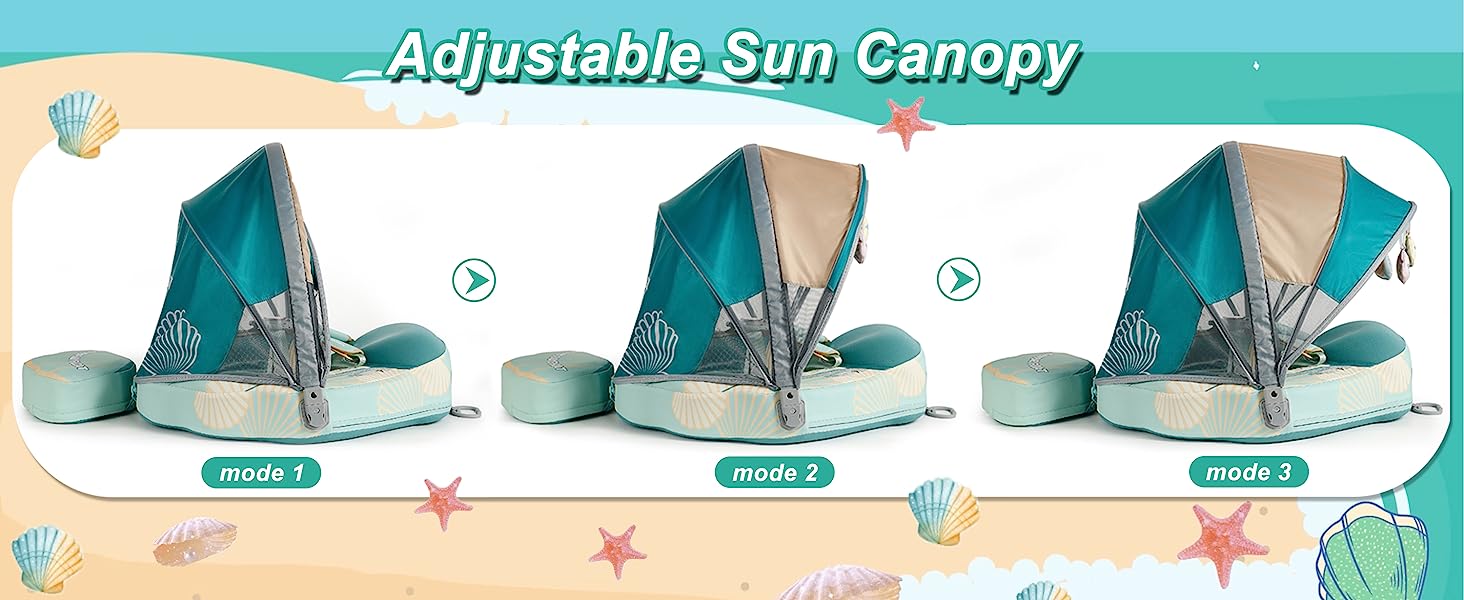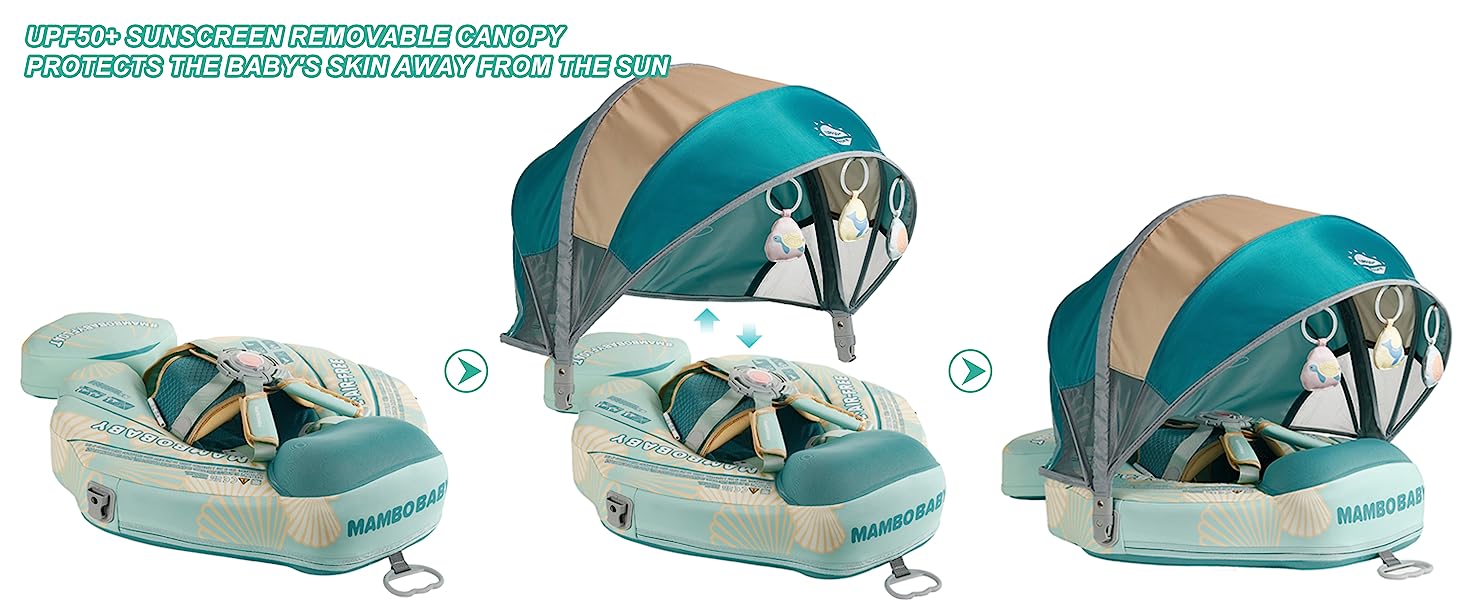 Professional Breaststroke 40°
When the baby is lying on the swim float, being able to maintain the post of breaststroke all the time, cultivate your baby's correct swimming posture.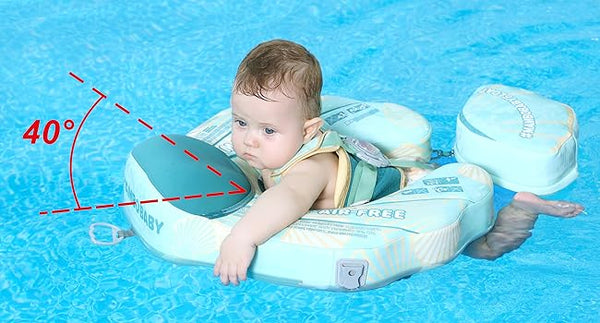 Upgraded 5 Points Protection, Safe & Stable
The Non-inflatable MamboBaby Swim Ring Float vest-type close-fitting design, wider straps are more comfortable, strengthens the position of the squat and supports the abdomen to prevent it from falling backward or flipping.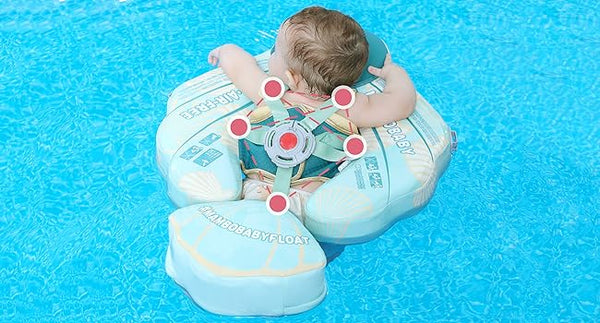 UPF 50+ sunscreen removable canopy
HECCEI Mambobaby Baby Swim Float comes with a removable canopy. The removable assemble UV-PROOF canopy sun canopy covered with UPF 50+ sunscreen coating protects baby's skin away from the sun. Make baby enjoy the swimming fun in summer.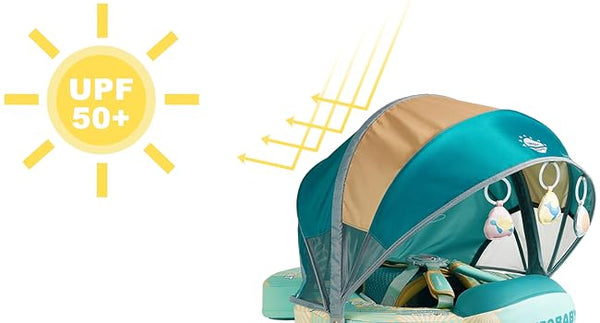 Add removable tail
Add removable tail, Prevent baby from flipping backward. Upgraded safety buckle, The Upgraded safety buckle provides 5 support points and a perfect 40°angle to keep a balance to avoid baby flip over and fall off.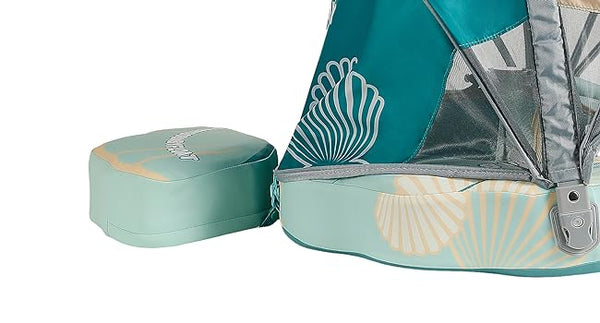 Why is the Mambobaby the best baby float?

The Safest Baby Float 
Safety always comes first, especially with our littles. Mambobaby Float got the inspiration from the lifebuoy of the ship. There is no air leak or punctures risks without inflation. When we have better choices, why should we take the risk of drowning accidentally to air leakage? Upgraded double insurance safety buckle, provide 5 support points, and perfect 40°angle to keep a balance to avoid baby flipping over and falling off. Upgraded into 2 swim ways: backstroke and breaststroke with different buckle methods. Backstroke is Suitable for 3~12months babies, and breaststroke is Suitable for 3~24months babies.

The Most Comfortable
Mambobaby float is made with high-quality, environmentally friendly Pearl Foam. This is a premium latex material that is moisture-proof, very breathable, and lightweight with superior buoyancy. It has an elastic skin cover. BPA Free. soft and warm just like in mother's arms but would never be too hot under the sun. Not to mention that there is a 50+ UV proof sunshade and a stabilizer(*some model) to prevent backflipping due to incorrect wearing or the baby is too active. Oh, please, let us help you get rid of those cheap, poorly made, PVC plastic inflate floats.

The Most Adorable
How can it be worthy of your pretty baby if Mambobaby is not pretty? The Mambobaby series has several cute designs. Dinosaur, unicorn, shark, spaceship, and our classic designs Mambo fish and flamingos. Comes with different color choices only to worthy your treasure littles. Babys love it! Unique and outstanding appearance design will make your baby the most dazzling new star in the whole swimming pool or the bathtub? LOL.

Durable and high quality
Our products are definitely worth the money. Because in the case of proper maintenance, it can be used for a long time. The eldest son used it and the second daughter can use it…. which is more cost-effective than buying an inflatable every year. For maintenance details, please refer to the product manual.
Is this Mambobaby Float suitable for my baby?

Mambobaby float with canopy designed for babies and infants weight from 13 to 40 lbs, 3 to 24 months years old.
Adjustable buckle at the back to suit most infant sizes and very easy to adjust.
Unfasten the safety clip and easily slip on. You can tighten up as necessary to avoid any slipping.
Shipping
Free shipping with USPS/UPS/FedEx/Amazon Logistic for orders over $99
Estimated Shipping Time from local warehouse: 4-7 business days after an order is processed (not guaranteed)
Reminder: If a product ordered is out of stock in our local warehouse, it will be shipped from our overseas warehouses. It may take 5-20 business days (not guaranteed).
Returns and Refund:
- Returns
Only products ordered directly from https://www.heccei.com will be accepted.For products ordered from our authorized retailers, please contact them directly for returns.We DO NOT accept free returns except for product defects or shipping damage.International returns are at the expense of the customer including Repairs and Replacements under a 60-day warranty.We are not liable for lost returns under any circumstances.Our system is not capable of processing return labels for international shipments.We recommend using a shipping courier with tracking services to track the shipment of your return.
- Refund
You will be FULLY REFUNDED if you don't receive the products you ordered within 60 days.
Refund request within 60 days after placing an order:
If you request for refund within 60 days after placing the order and packages have been shipped, you will need to reject the delivery and let it return to our warehouses. Once our warehouses receive the packages returned, we will refund you after deducting US$20.00 shipping fee from the amount you paid.
Great Float!!
Great float my grandson loves it!! He's 7mths and he just loves to float around in his float of course with everyone around to watch he looks so cute in it.
Great Design. Gives confidence to parents of special needs child.
Works great. My granddaughter loves it. I hope it will help her learn how to swim this next year.
kids seem to like
Worked well and seems safe