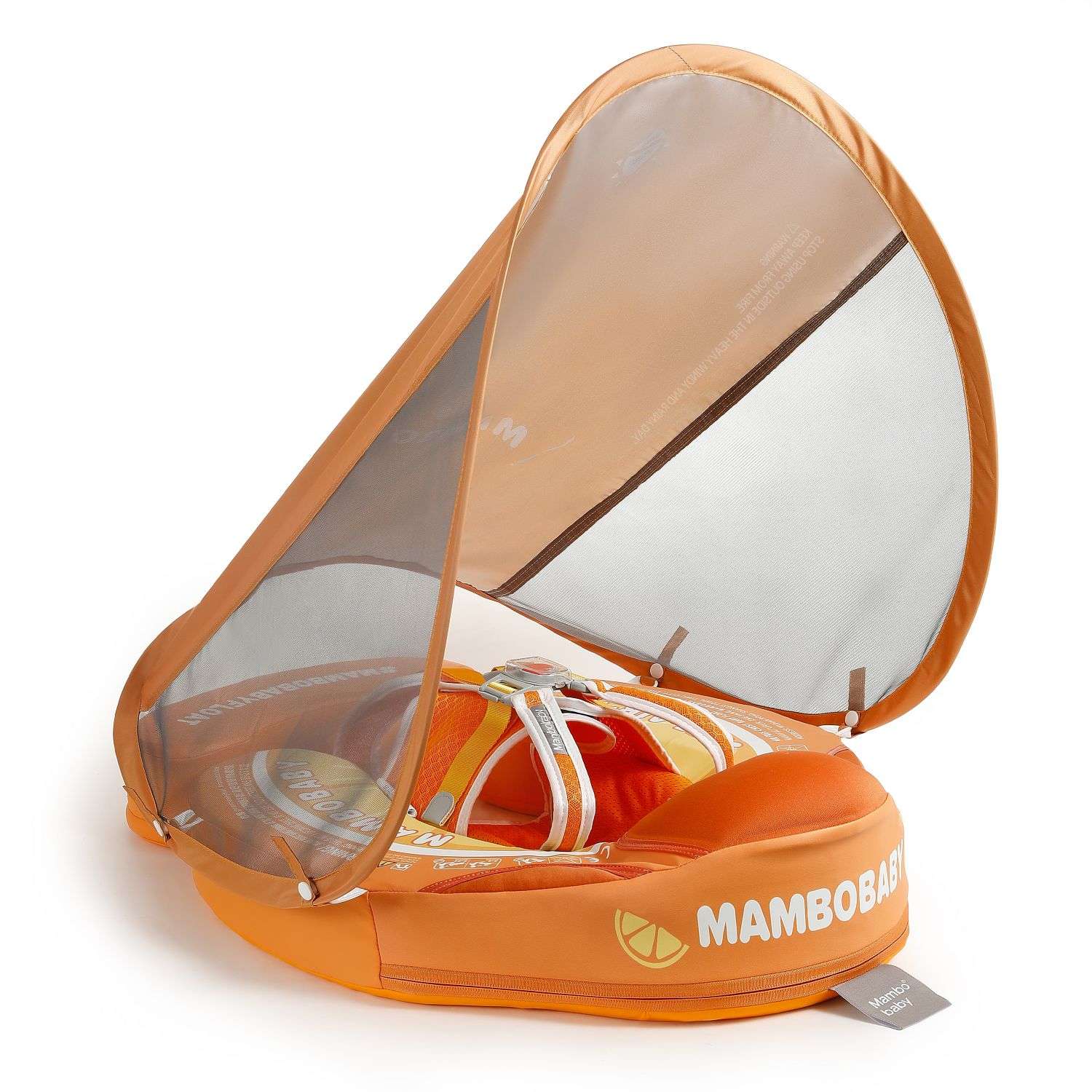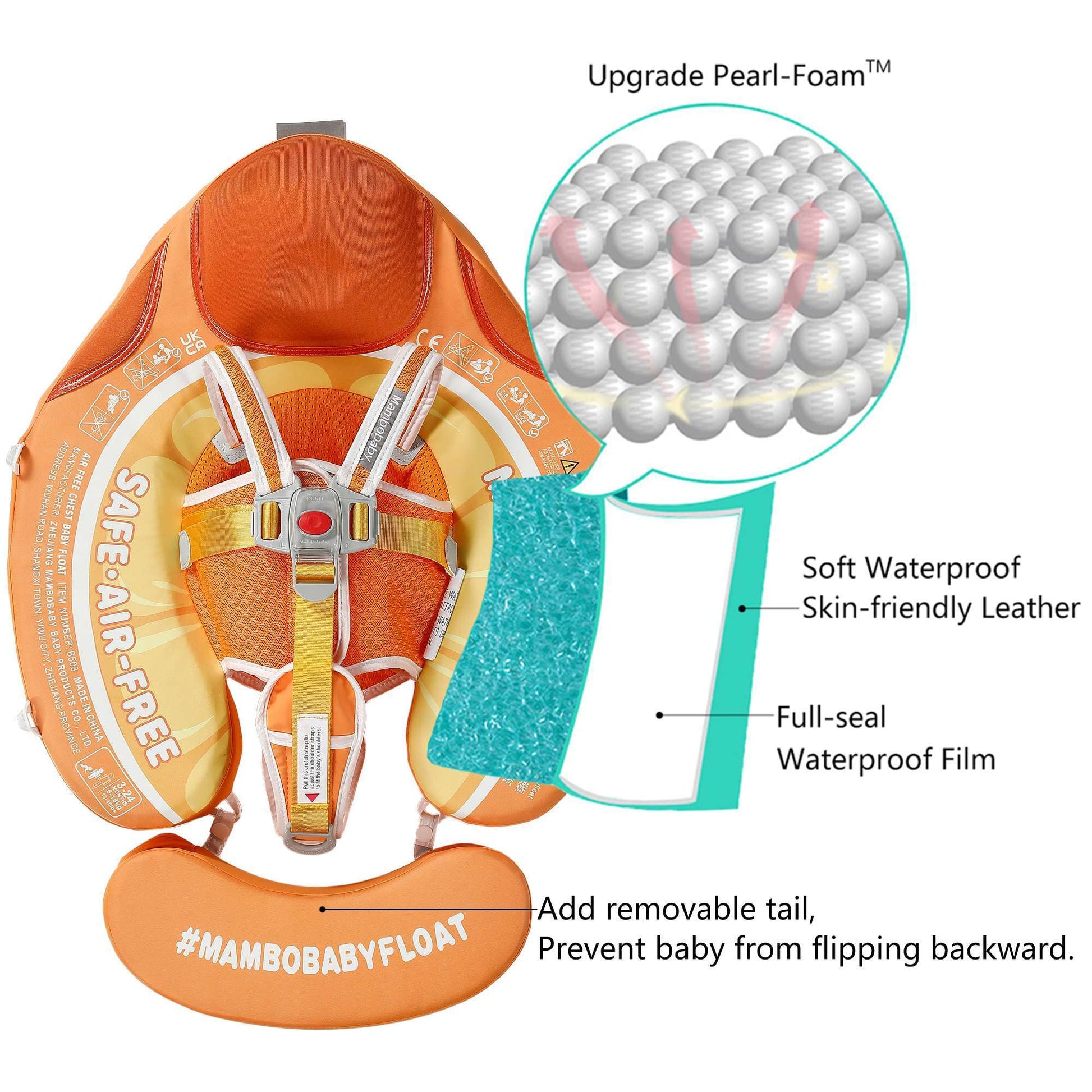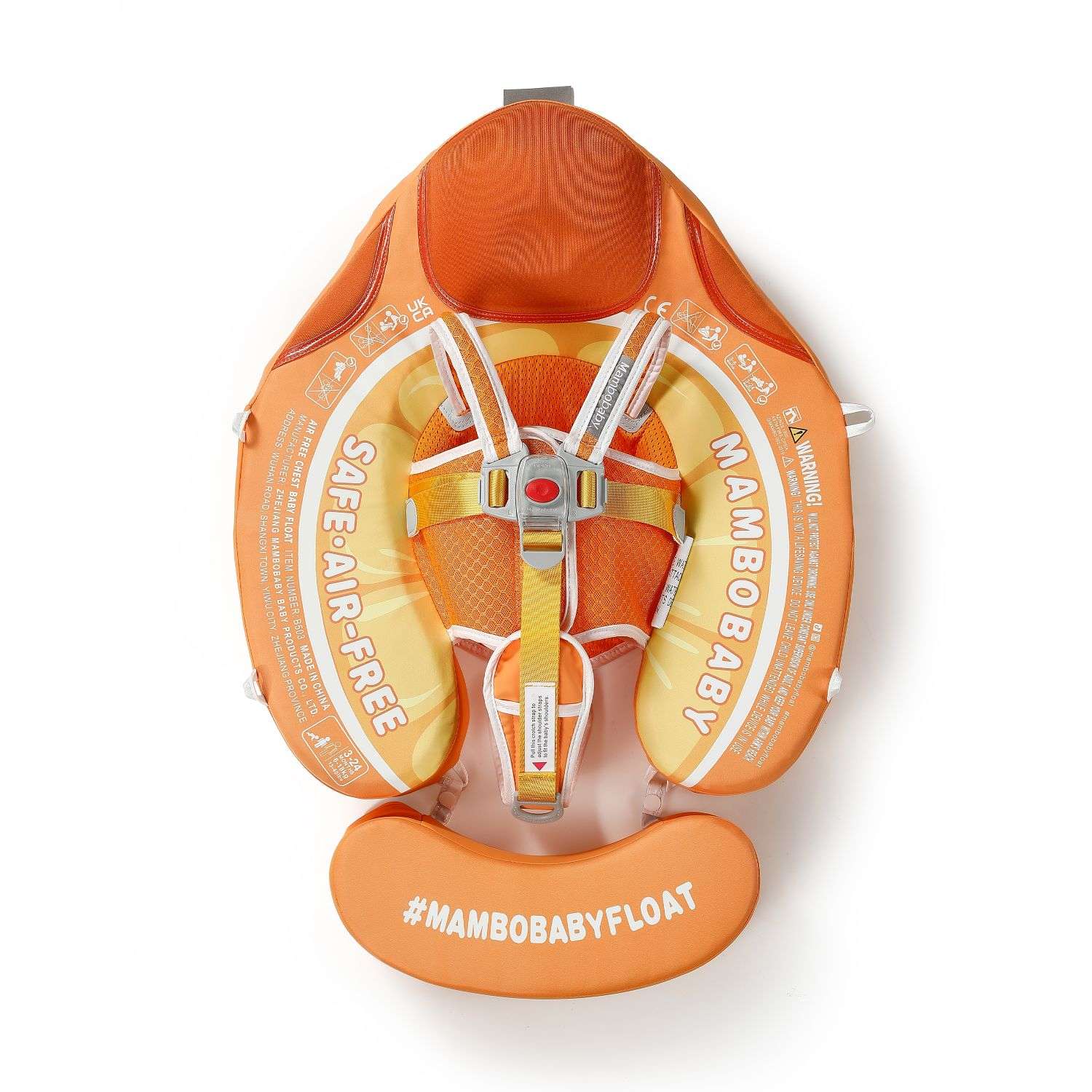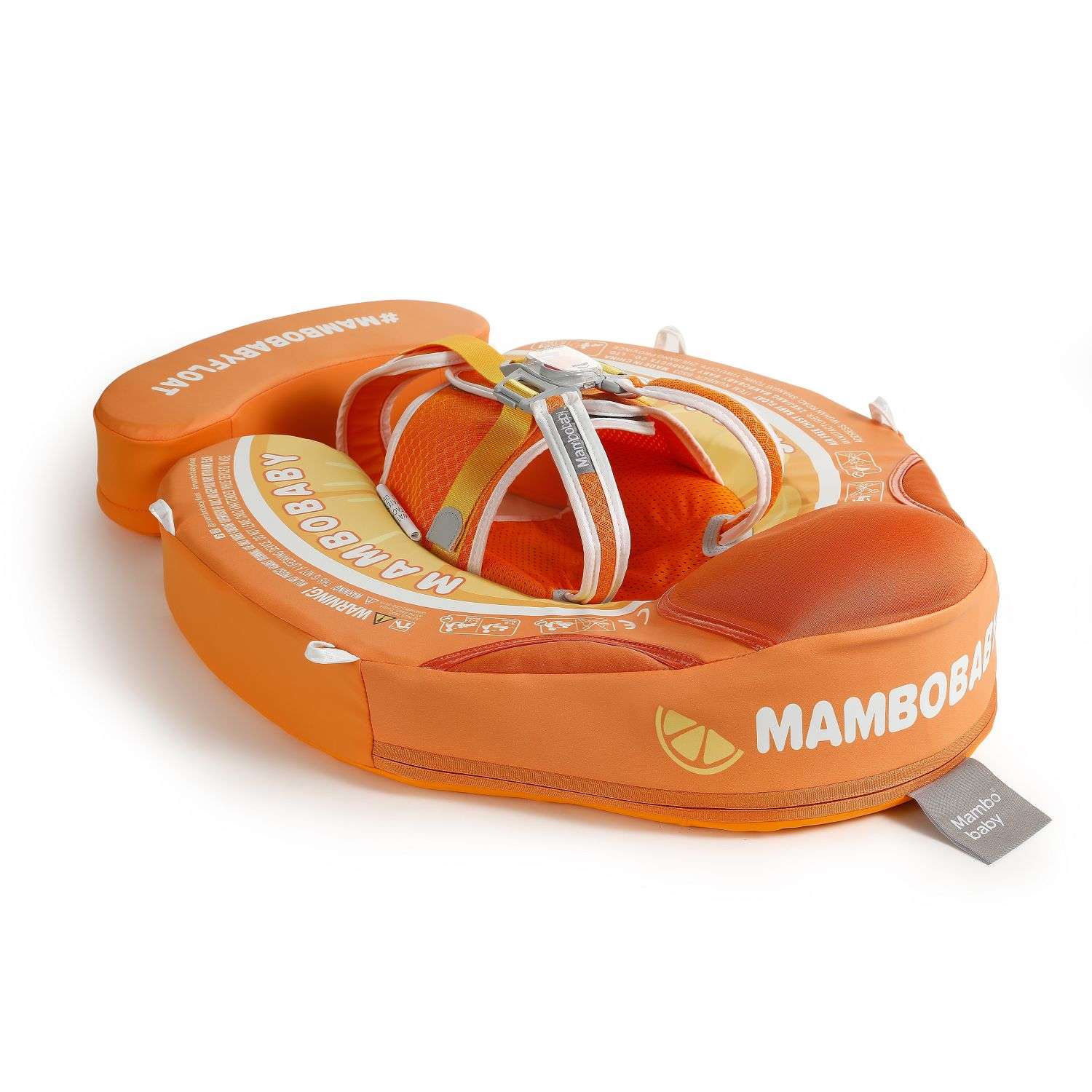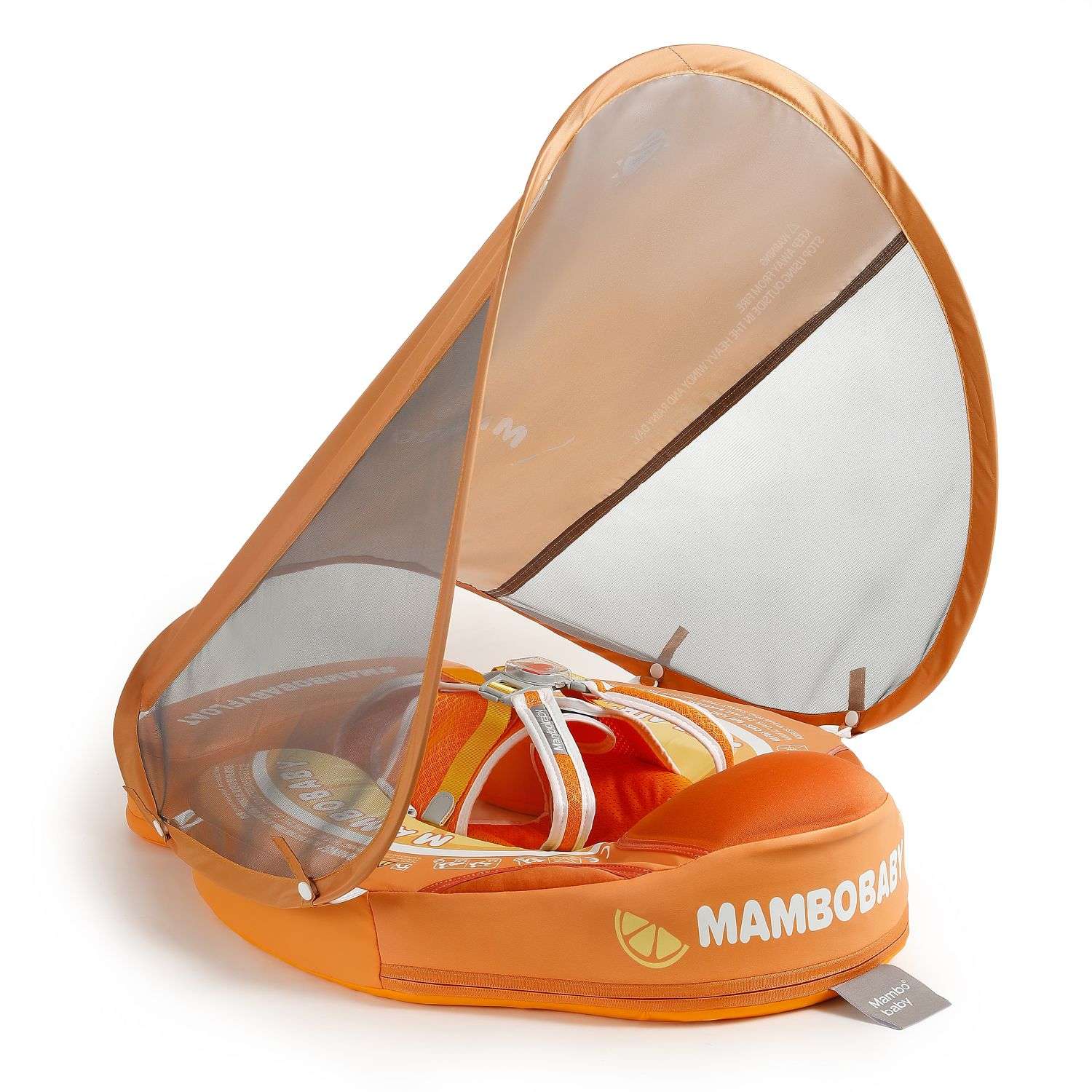 Mambobaby Swim Float Tangerine with Canopy
Sale price
$55.95 USD
Regular price
$109.95 USD
Estimated Delivery:Dec 08 - Dec 12

Free Shipping On all orders
Mambobaby Swim Float Tangerine with Canopy
Sale price
$55.95 USD
Regular price
$109.95 USD
Product description
Shipping & Return
Customer reviews
【HECCEI × Mambobay Fruit Edition】2023 Newest Waterproof Baby Swim Float with Sunscreen Canopy is coming! The unique orange design makes your child a unique person. The unique orange color is for you to find your baby in water quickly.
【360° FULL PROTECTION】Add removable tail, Prevent baby from flipping backward. Upgraded safety buckle, The Upgraded safety buckle provides 5 support points and a perfect 40°angle to keep a balance to avoid the baby flipping over and falling off. Upgraded into 2 swim ways which are backstroke and breaststroke with different buckle method. Backstroke Suitable for 3~6months baby, breaststroke Suitable for 3~24months baby.

【Suitable for Kids 3~24months】 Fits for Children weight from 13 to 40 lbs.  Adjustable buckle at the back to suit most infant sizes. This is very easy to Adjust. Unfasten safety clip and easily slip on. You can tighten up as necessary to avoid any slipping. Helps move freely in a comfortable position.

【3RD UPGRADED VERSION】The  Mambobaby  Baby Swim Float comes with a removable canopy. The removable assemble UV-PROOF canopy sun canopy covered with UPF 50+ sunscreen coating protects the baby's skin away from the sun. Make baby enjoy the swimming fun in summer.

【Special color and Picture】Kids love it! They are happy to wear it and have fun in the water with the help of this sweet swimming float. Perfect choice for baby/infant use in swim pool, giant soaker tub, sea. your babies will have great fun!

【Skin-friendly material】Made of three layers of soft fabric, Skin-friendly, Breathable, soft and smooth, pretect your baby's skin. Two colors choices, make these Non-inflatable mambo baby swim float a good friend of your kid.

【No need to inflate, safer!】This Mambobaby Baby Swim Float got the inspiration from the lifebuoy of the ship. The inflatable swimming ring is a water toy, it's easy to break and leak, which can easily cause accidents such as drowning. This non-inflatable swimming ring successfully solves these problems. There is no air leak or breakage without inflation. There will be no risk of drowning caused by air leaks.

【WARNING! 】The buoyant tail must be installed during the entire process of using the float, and the backstroke position can only be used for babies less than 6 months. Pool floats are not a substitute for swimming lessons or life vests. DO USE IT UNDER THE ADULT'S CONSTANT SUPERVISION. NEVER LEAVE A CHILD IN A POOL FLOAT WITHOUT SUPERVISION.
Product Video

Shipping
Free shipping with USPS/UPS/FedEx/Amazon Logistic for orders over $99
Estimated Shipping Time from local warehouse: 4-7 business days after an order is processed (not guaranteed)
Reminder: If a product ordered is out of stock in our local warehouse, it will be shipped from our overseas warehouses. It may take 5-20 business days (not guaranteed).
Returns and Refund:
- Returns
Only products ordered directly from https://www.heccei.com will be accepted.For products ordered from our authorized retailers, please contact them directly for returns.We DO NOT accept free returns except for product defects or shipping damage.International returns are at the expense of the customer including Repairs and Replacements under a 60-day warranty.We are not liable for lost returns under any circumstances.Our system is not capable of processing return labels for international shipments.We recommend using a shipping courier with tracking services to track the shipment of your return.
- Refund
You will be FULLY REFUNDED if you don't receive the products you ordered within 60 days.
Refund request within 60 days after placing an order:
If you request for refund within 60 days after placing the order and packages have been shipped, you will need to reject the delivery and let it return to our warehouses. Once our warehouses receive the packages returned, we will refund you after deducting US$20.00 shipping fee from the amount you paid.
Son loves this float and so do I!
My son LOVES this float. He feels secure and I don't have to worry about him tipping himself. He could actually use his legs to swim. I didn't think I was ever going to get him out of the pool the first time he used it!
Love it
Very secure and easy to buckle!
100% worth it.
This baby floater is without a doubt an expensive product. However, the quality is amazing. Extremely durable, weather resistant, and super user friendly. Most importantly my baby (3 months, 10lbs) was secure. The security straps are easy to clip, very similar to that of a car seat. The canopy shade covers the entire floater, and can be adjusted to fit forward facing or backwards facing. One can enjoy the pool knowing their baby is safely secured.
Best thing to have for child safety in a pool without knowing how to swim 10 starts if I could!
Best thing to have for child safety in a pool without knowing how to swim 10 starts if I could!
Very safe.
My one year old is to big even though he's 25 pounds but my tiny niece loves it