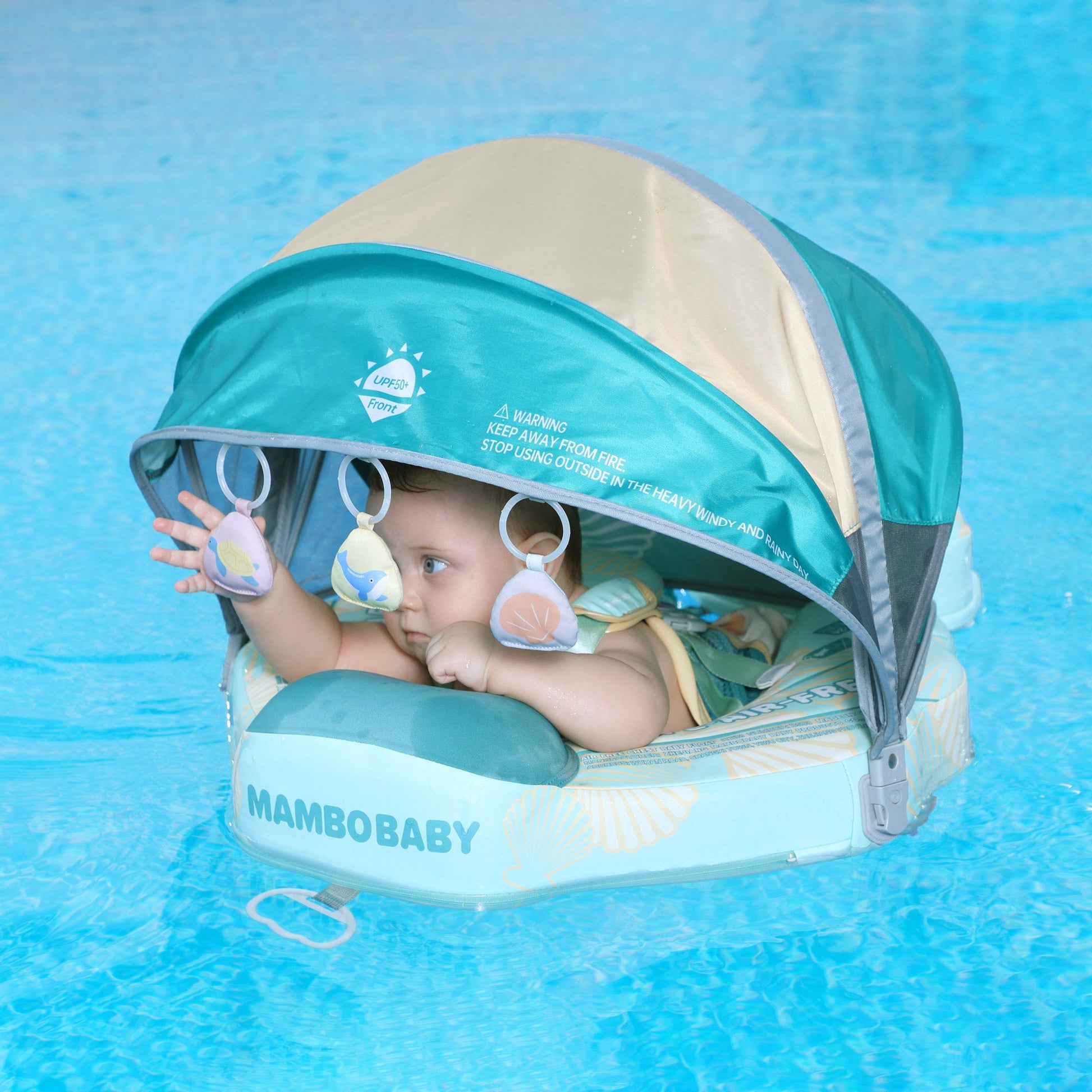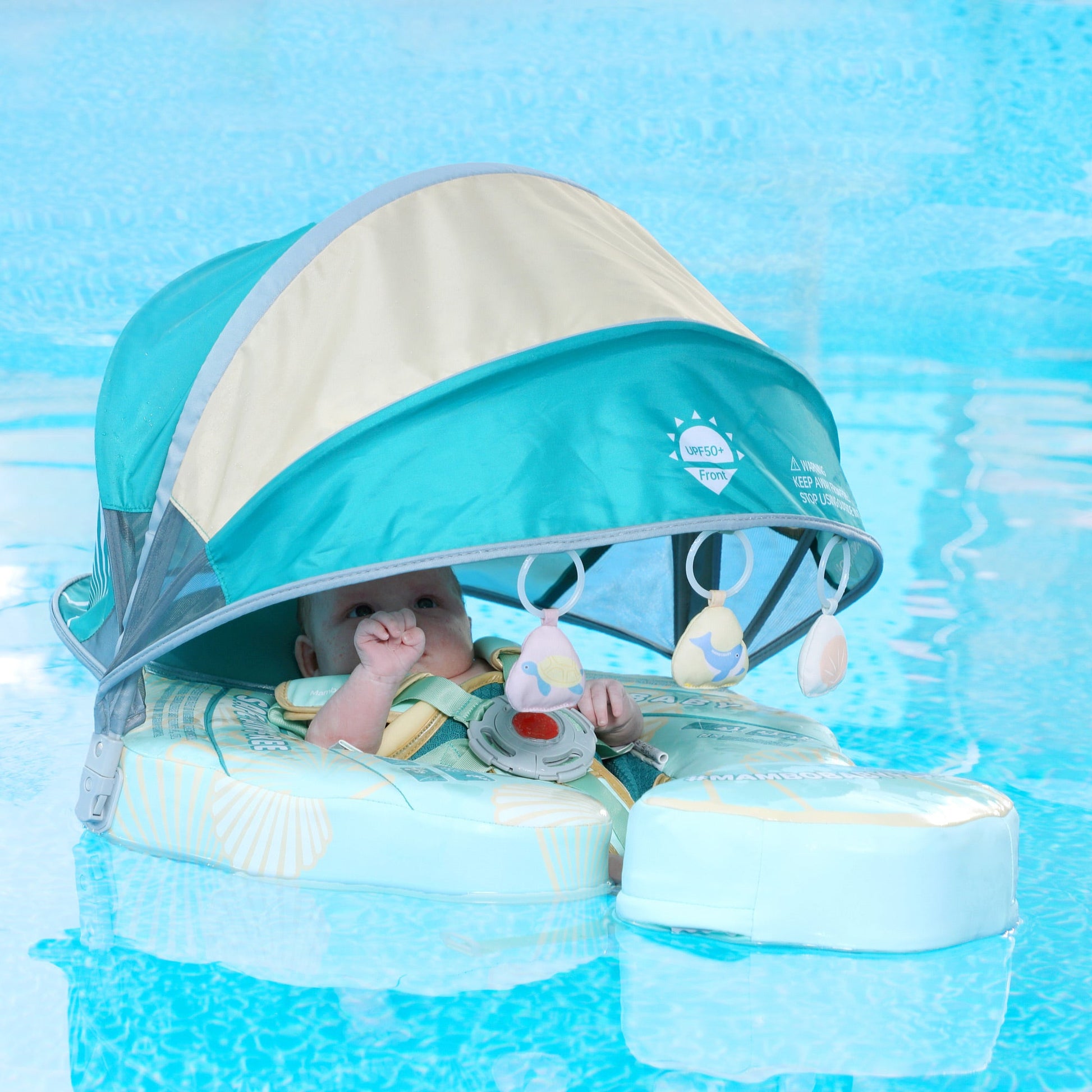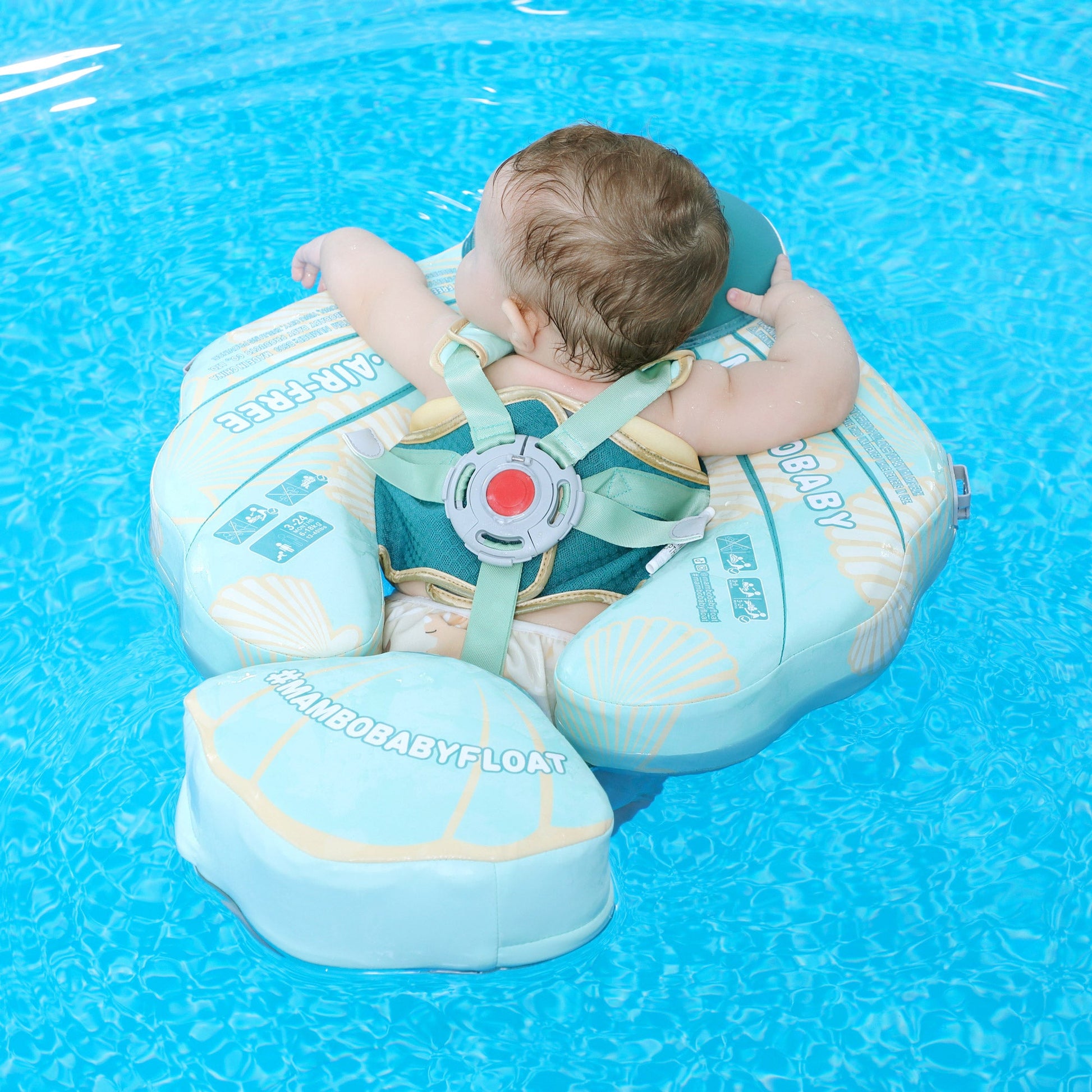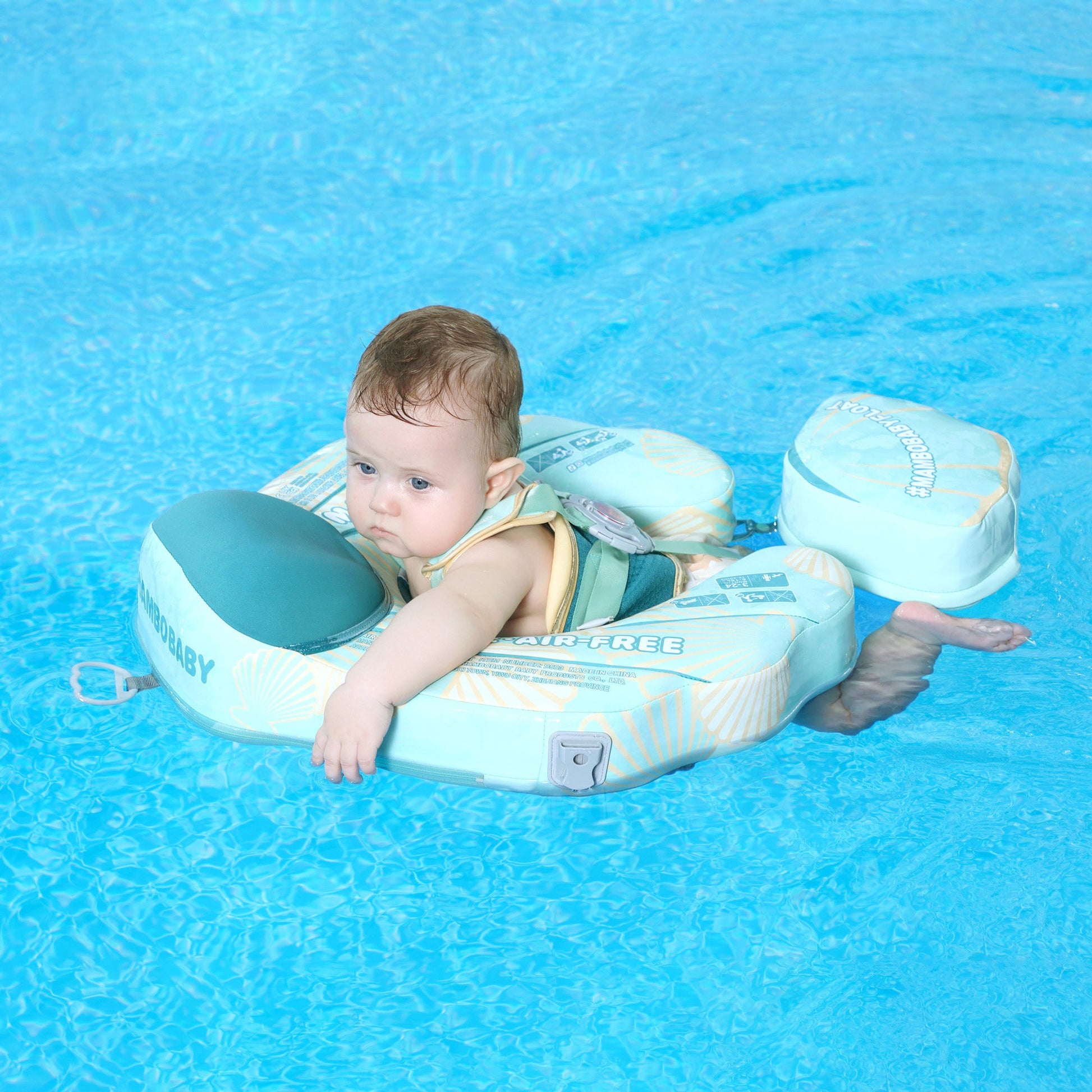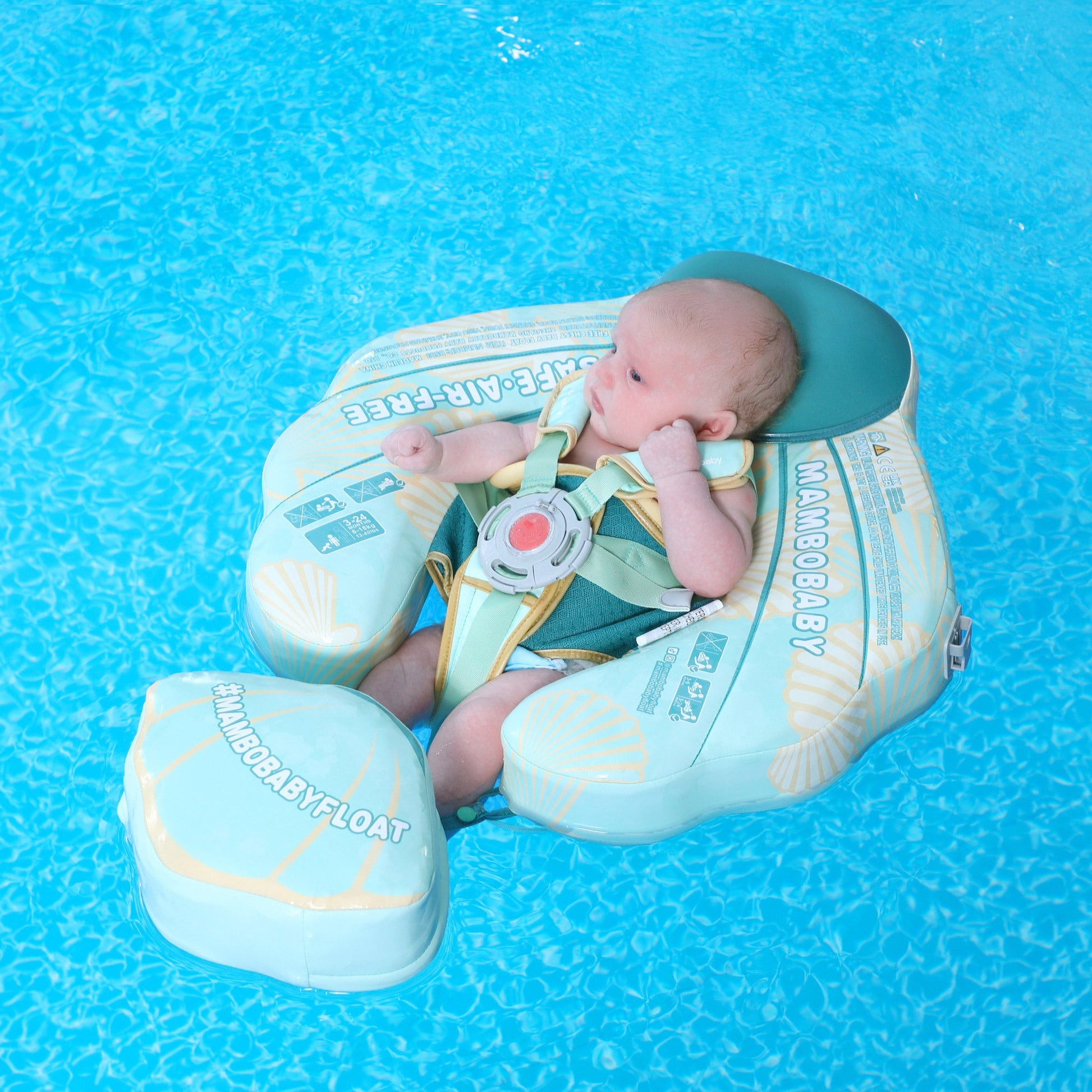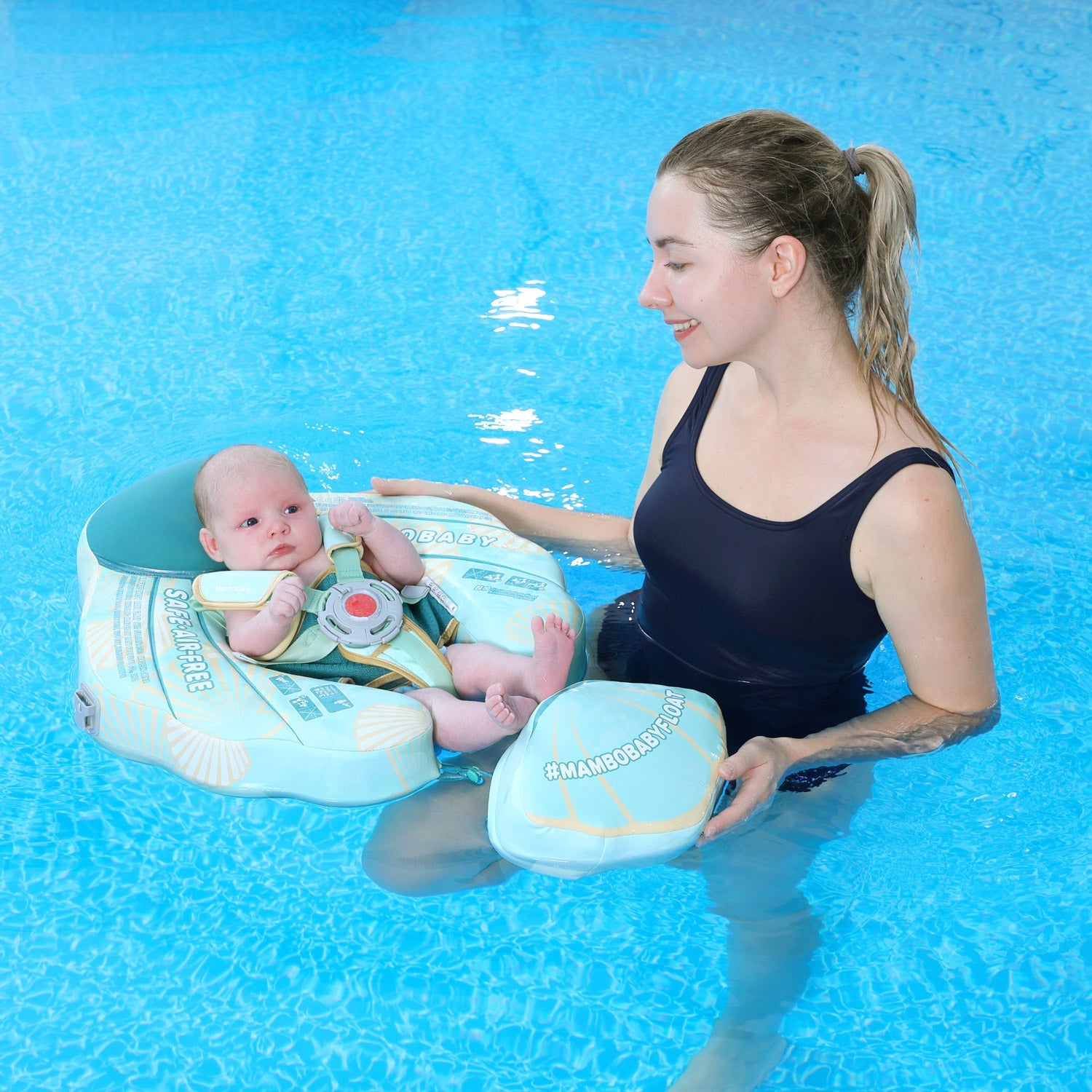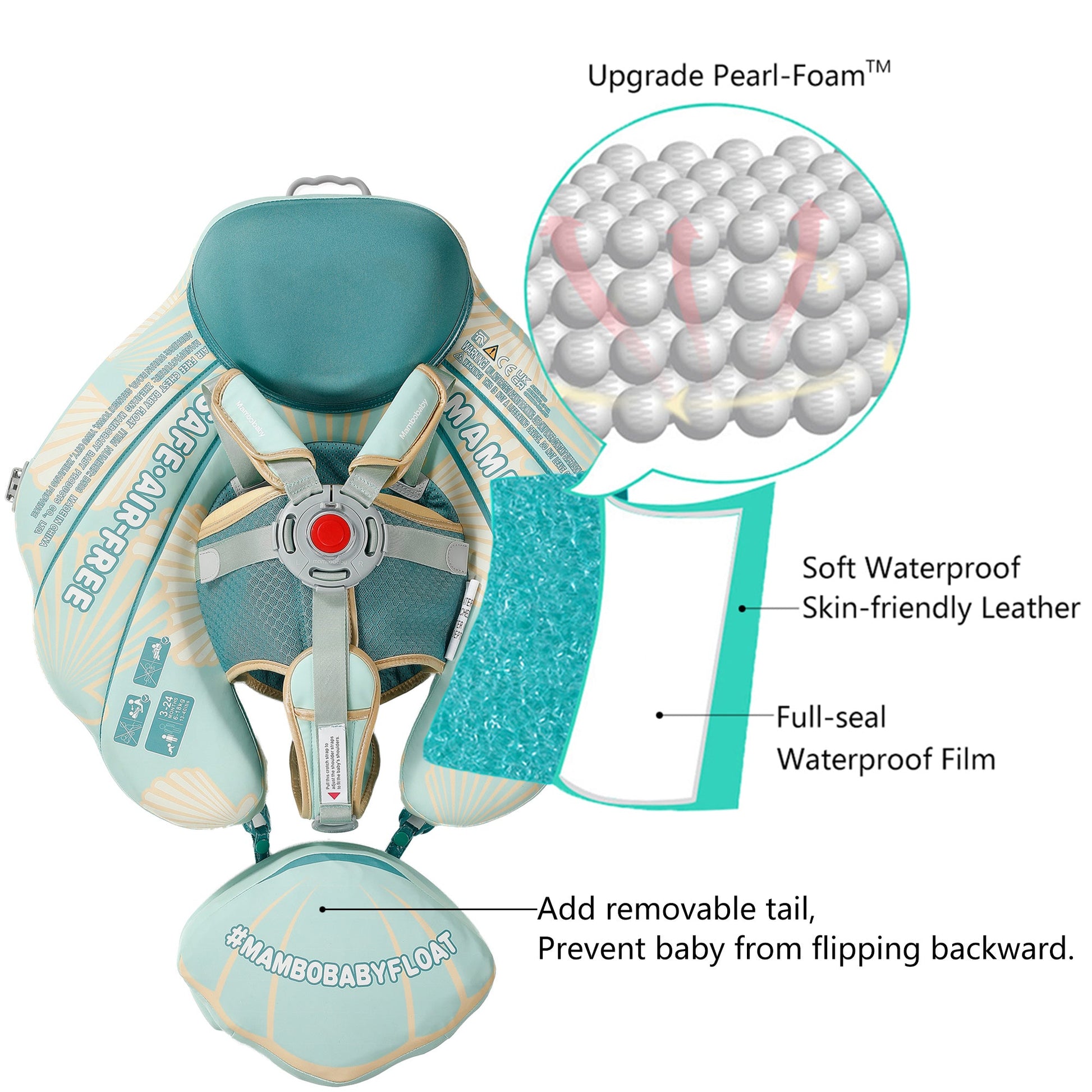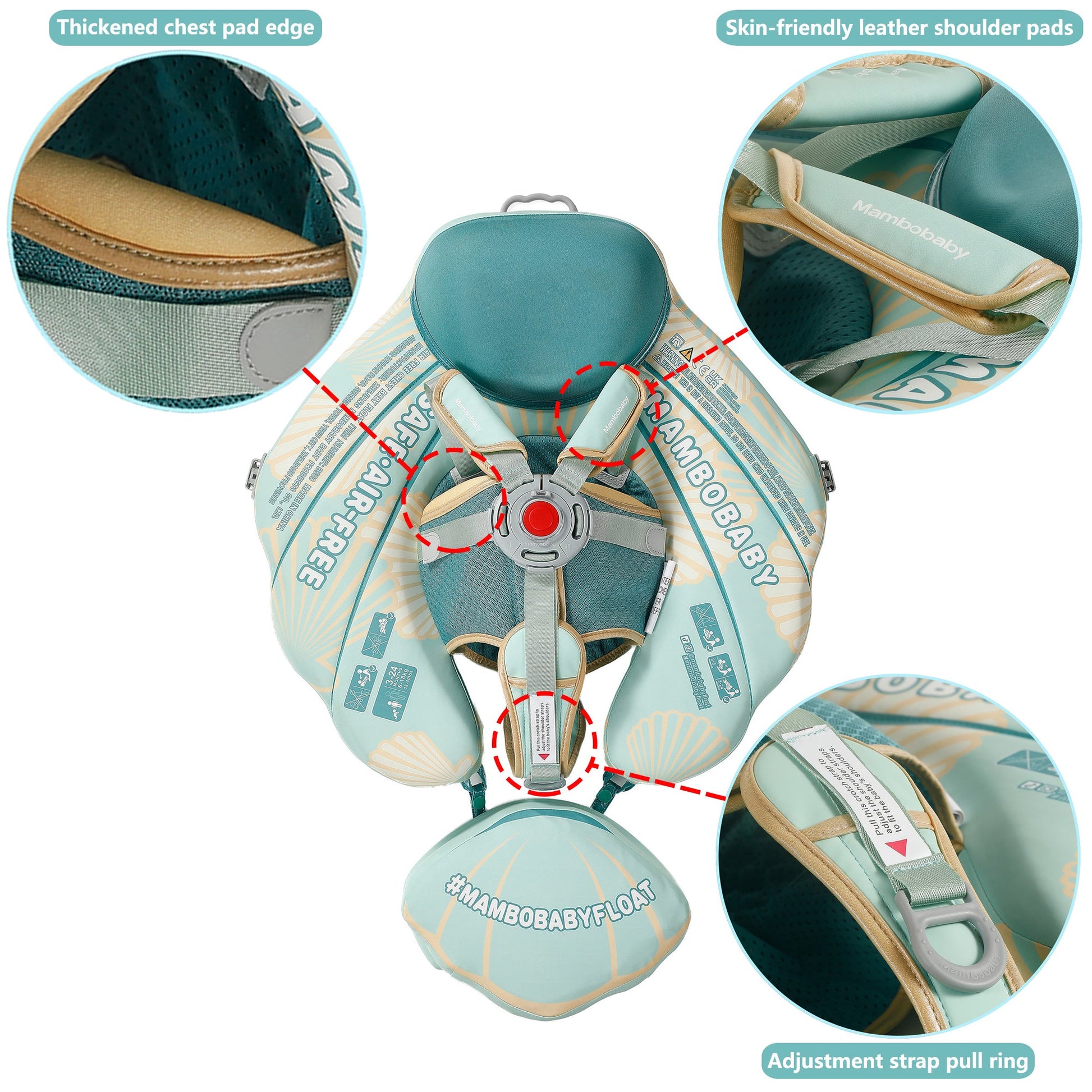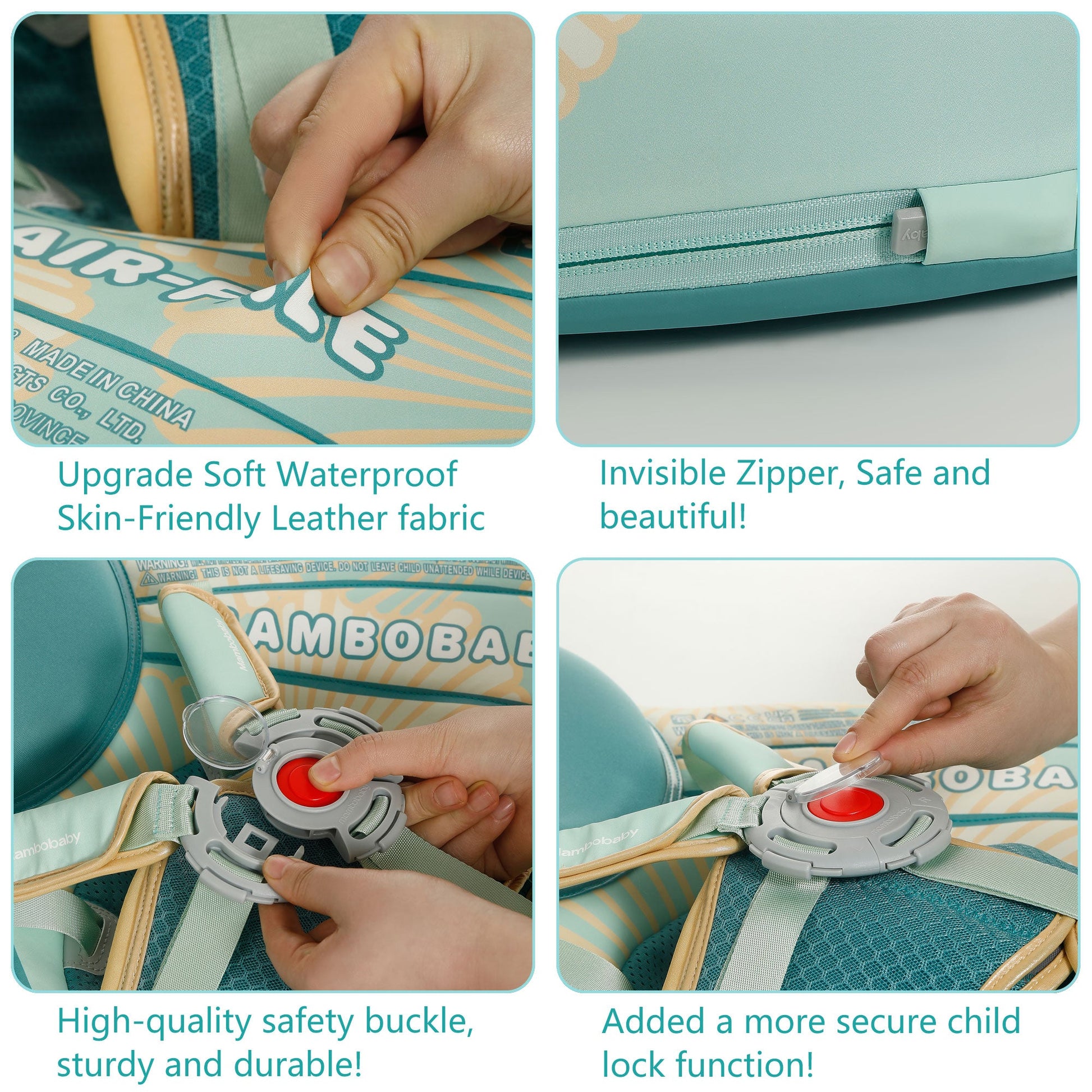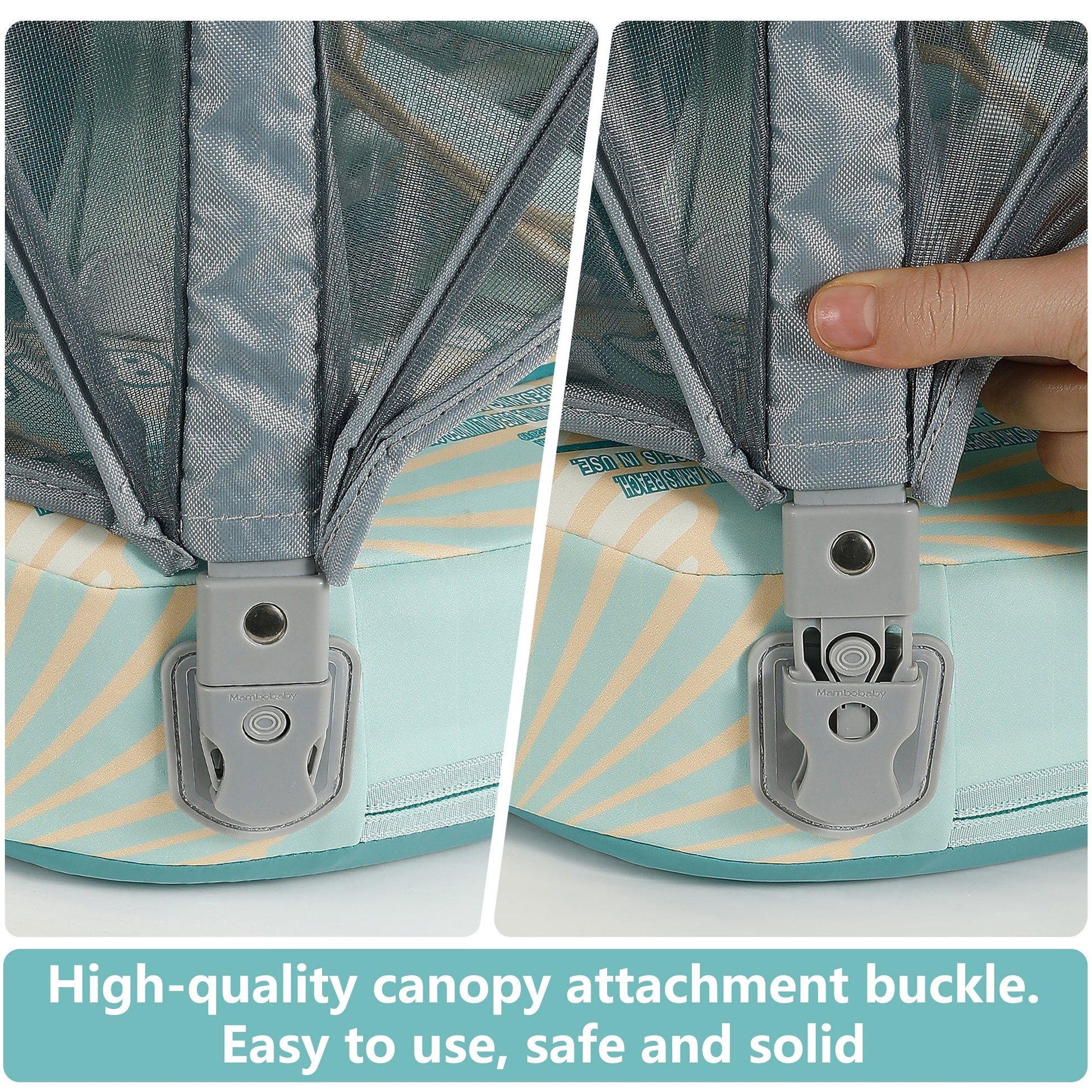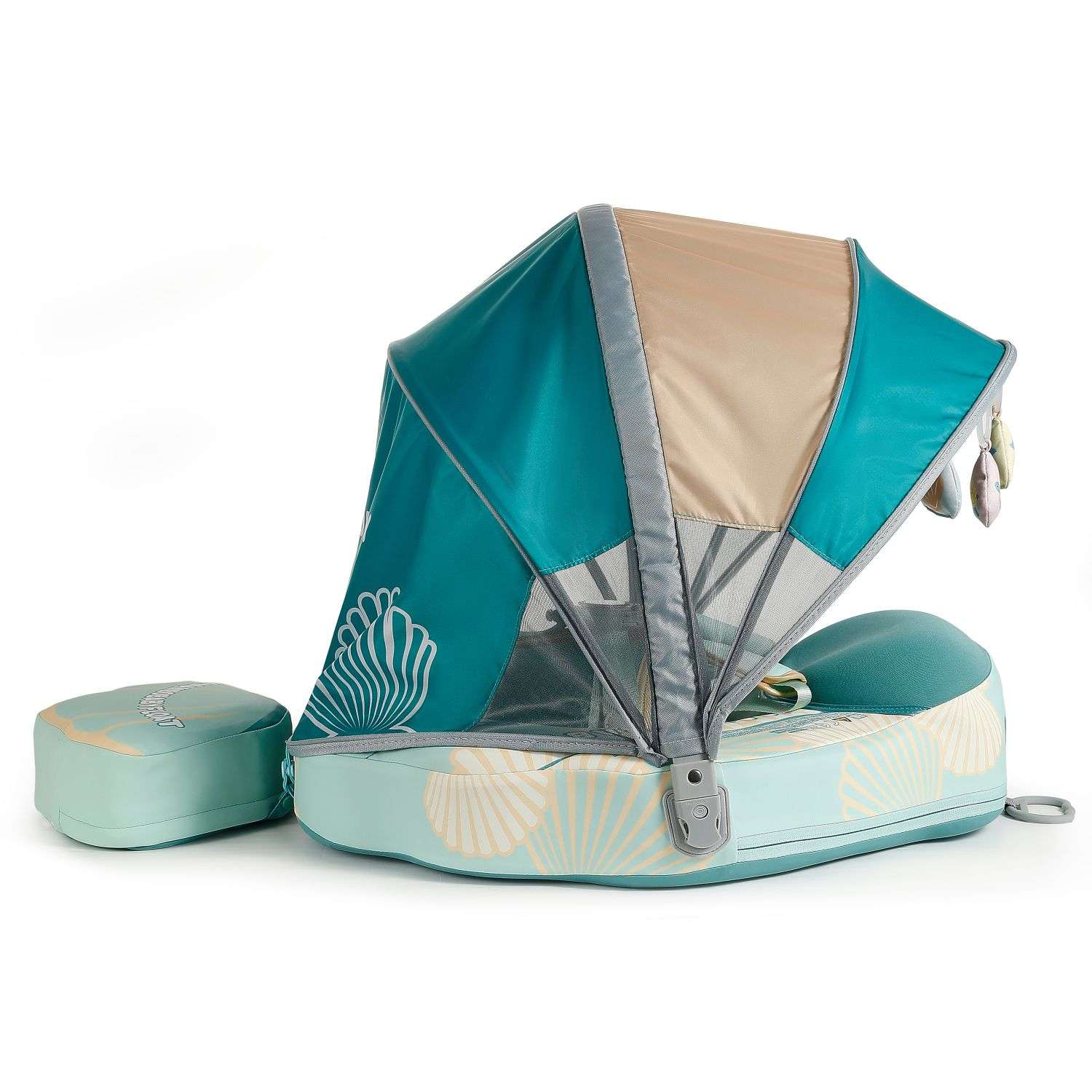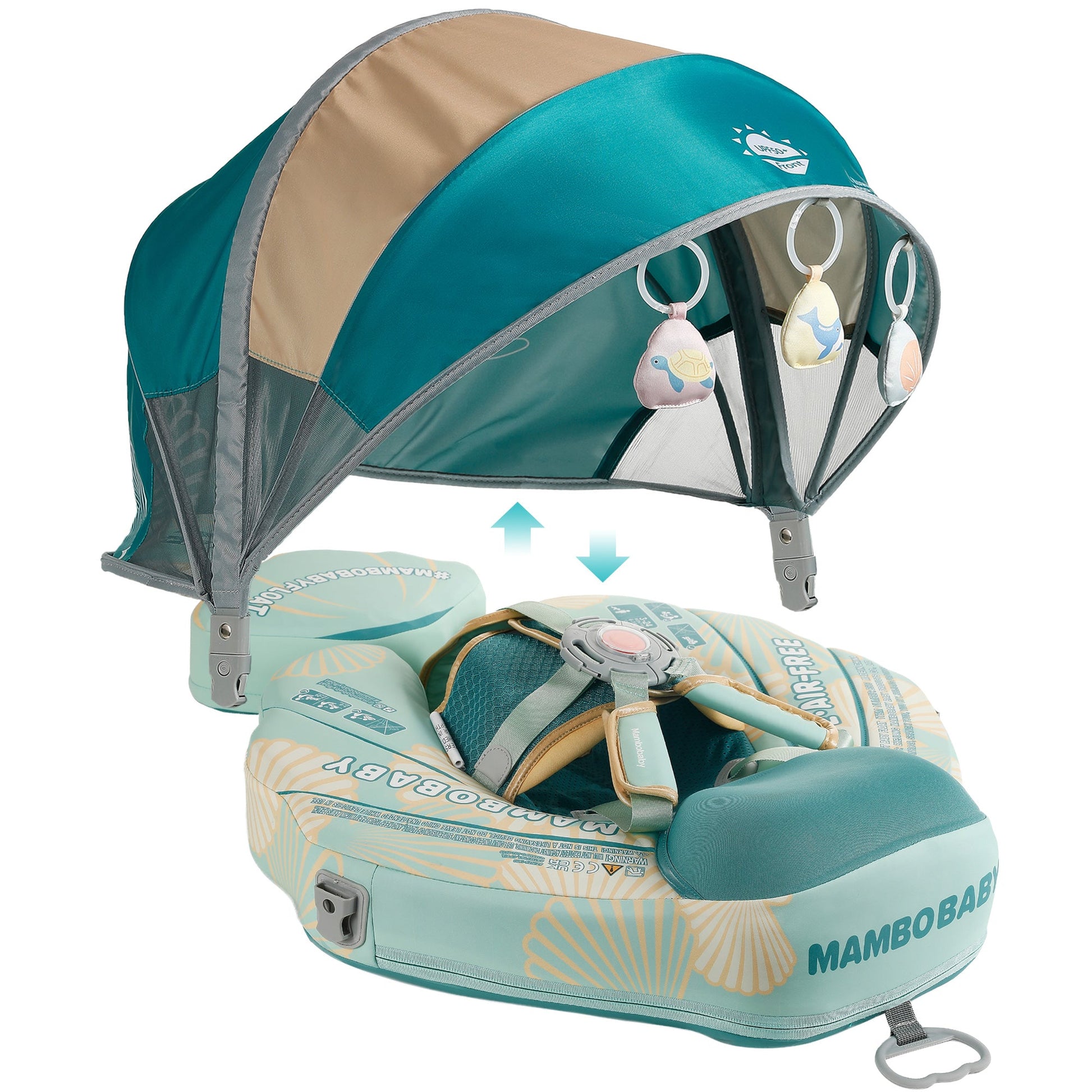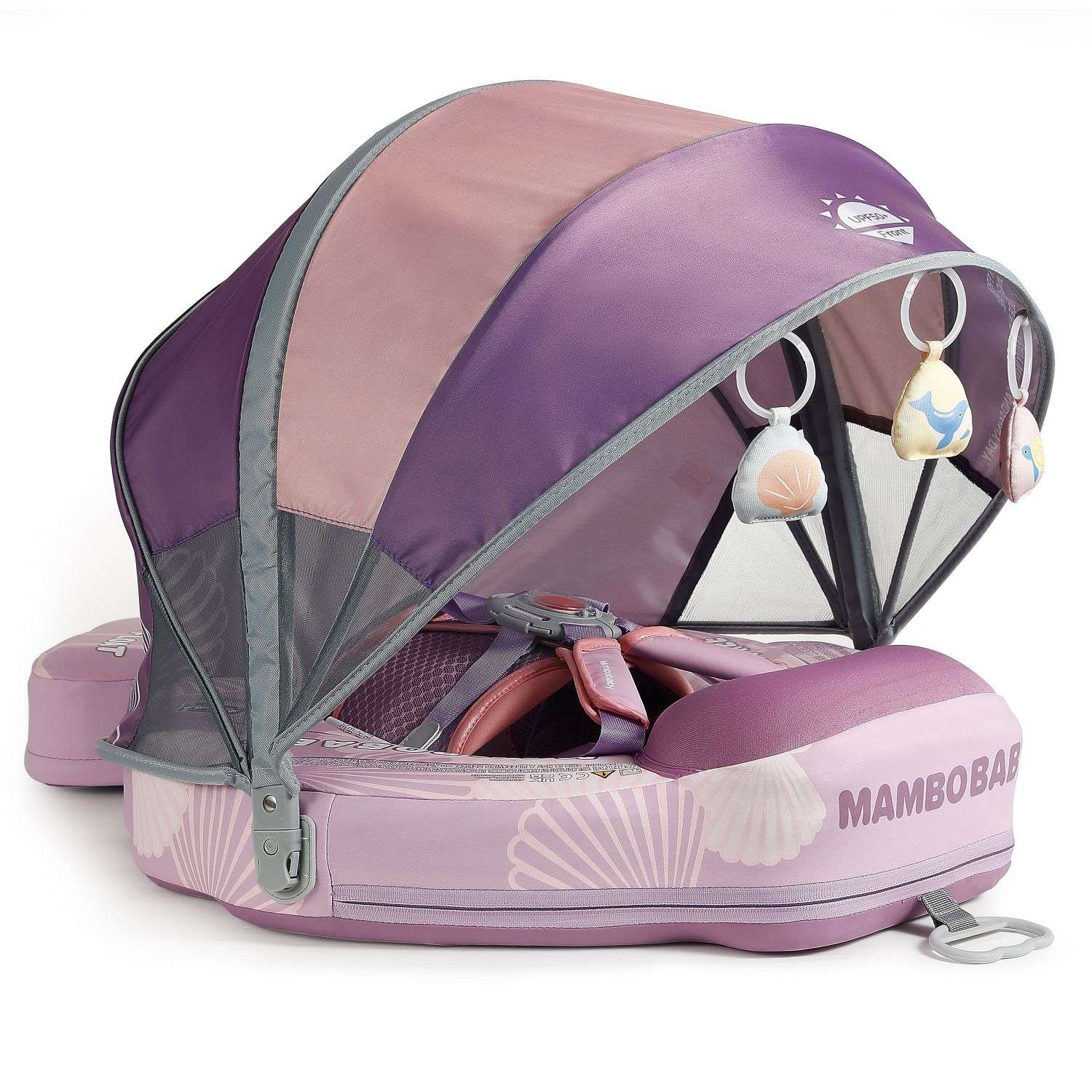 Mambobaby Float Seashell with Canopy
Sale price
$99.95 USD
Regular price
$169.00 USD
Estimated Delivery:Dec 09 - Dec 13

Free Shipping On all orders
Product description
Shipping & Return
Customer reviews

HECCEI x MamboBaby Seashell Baby Pool Float
Introducing the unique and adorable seashell-style baby pool float, created jointly by HECCEI and MamboBaby. This baby pool float features a removable canopy and tail for added protection, as well as a charming bell on the canopy that will delight your little one with a sound when grasped.

【Adorable Seashell Design】Stand out from the crowd with the charming seashell design of this baby pool float. Your baby will love splashing around in the pool or at the beach in this cute and playful swim accessory.

【Removable Canopy and Tail】For added safety, the HECCEI & MamboBaby Seashell baby pool float comes with a removable canopy and tail. The canopy provides shade and protection from the sun, while the tail helps prevent flipping backward.

【Charming Bell on Canopy】The canopy of this swim ring features a charming bell that will make a delightful sound when grasped by your baby's hand. Your little one will love the playful and interactive aspect of this swim accessory.

【360° FULL PROTECTION】Add removable tail, Prevent baby from flipping backward. Upgraded safety buckle, The Upgraded safety buckle provides 5 support points and perfect 40°angle to keep a balance to avoid baby flip over and fall off. Upgraded into 2 swim ways which are backstroke and breaststroke with different buckle method. Backstroke Suitable for 3~6months baby, breaststroke Suitable for 3~24months baby.

【Suitable for Kids 3~24months】 Fits for Children weight from 13 to 40 lbs.  Adjustable buckle at the back to suit most infant sizes. This is very easy to Adjust. Unfasten safety clip and easily slip on. You can tighten up as necessary to avoid any slipping. Helps move freely in a comfortable position.

【3RD UPGRADED VERSION】HECCEI Mambobaby Baby Swim Float comes with a removable canopy. The removable assemble UV-PROOF canopy sun canopy covered with UPF 50+ sunscreen coating protects the baby's skin away from the sun. Make baby enjoy the swimming fun in summer.

【WARNING! 】The buoyant tail must be installed during the entire process of using the float, and the backstroke position can only be used for babies less than 6 months. Pool floats are not a substitute for swimming lessons or life vests. DO USE IT UNDER THE ADULT'S CONSTANT SUPERVISION. NEVER LEAVE A CHILD IN A POOL FLOAT WITHOUT SUPERVISION.
Product Video

Shipping
Free shipping with USPS/UPS/FedEx/Amazon Logistic for orders over $99
Estimated Shipping Time from local warehouse: 4-7 business days after an order is processed (not guaranteed)
Reminder: If a product ordered is out of stock in our local warehouse, it will be shipped from our overseas warehouses. It may take 5-20 business days (not guaranteed).
Returns and Refund:
- Returns
Only products ordered directly from https://www.heccei.com will be accepted.For products ordered from our authorized retailers, please contact them directly for returns.We DO NOT accept free returns except for product defects or shipping damage.International returns are at the expense of the customer including Repairs and Replacements under a 60-day warranty.We are not liable for lost returns under any circumstances.Our system is not capable of processing return labels for international shipments.We recommend using a shipping courier with tracking services to track the shipment of your return.
- Refund
You will be FULLY REFUNDED if you don't receive the products you ordered within 60 days.
Refund request within 60 days after placing an order:
If you request for refund within 60 days after placing the order and packages have been shipped, you will need to reject the delivery and let it return to our warehouses. Once our warehouses receive the packages returned, we will refund you after deducting US$20.00 shipping fee from the amount you paid.
Safety for my littlest grand
My little one loves this float however does get restless with his arms being in front of him.
Cute and safe baby float!
We love this!
She loves it and is able to kick her legs and splash while keeping her upper body out of the water.
Great sunshade and protection
Best thing to have for child safety in a pool without knowing how to swim 10 starts if I could!